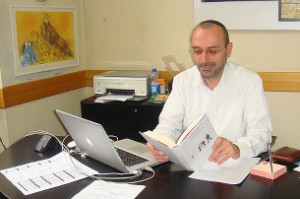 By Benedetto Carucci Viterbi*
As Jacob is buried In the Machpelah cave, also Esau's head rolled into it, coming to rest on his father's Isaac. Therefore, it is clear that his intellectual dimension is as such that he deserves to be there, together with the Patriarchs. However, there is a difference between those who work on themselves only with their head, and those who do it in full: Jacob, as his name – which he maintains even after he became Israel – suggests, elevates himself from his head to his heel (ekev in Hebrew), from him intellect, to the lowest and least sensitive part of his body.

*Benedetto Carucci Viterbi is a rabbi.