ITALICS The Lost Legacy Of Slain Jewish-Italian Boxer Leone Efrati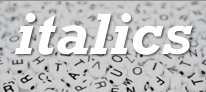 By Allon Sinai*
Leone Efrati was thousands of kilometers away from Europe when World War II broke out in September 1939.
He should have been safe from the Holocaust.
Born in Rome on May 16, 1916, the Jewish-Italian boxer moved to the United States in 1938 in the hope of advancing his career.
At the height of his career, Efrati was ranked by the National Boxing Association as the No. 10 featherweight in the world. He received a title shot for the NBA featherweight crown against Leo Rodak in December 1939, losing a narrow decision.
Efrati, nicknamed Lelleto, began boxing professionally in Rome in the mid-1930's. He fought 10 times during the first seven months of his career and amassed a record of 6-2-2. He continued boxing in Italy until December 1937 when he moved to France.
He traveled to the US before too long, making his debut in America on September 30, 1938, in a draw against Gene Spencer.
He got his chance to fight for a title a little more than a year later against Rodak, a bout that could have changed everything. Efrati was knocked down in the fourth round in Chicago and Rodak was awarded the decision after 10 rounds, much to his rival's frustration.
Being a title holder could well have ended up saving his life, affording him permanent stay in the US. But Efrati never got another shot at the crown, and in fact never won another fight. He drew with veteran Pete Lello in January of 1939 and continued to compete until the end of that year, with his final bout in the US being a loss to Jackie Callura on November 16, 1939.
There were far more famous Jewish boxers during Efrati's time. But his ethnicity was no secret, with a Milwaukee Sentinel writer reporting ahead of his match with Callura that Efrati may well have won a European title had he not been Jewish, before explaining that Jews are not allowed to box or even join the army in fascist Italy.
In his worst nightmares, Efrati surely never envisioned the direction his life would take in the subsequent years, and the fashion in which it would end.
With Italy being an ally of Nazi Germany at the outbreak of World War II, all persons born in Italy living in the United States, even US citizens, were considered by law "enemy aliens." Due to the huge numbers of Italian immigrants in the country, the term was generally applied to Italian-born persons who were not United States citizens, like Efrati.
In some cases, such temporary residents were expelled or given a chance to leave the country when war was declared.
It isn't completely clear whether Efrati left under his own power or whether he was forced to return to Italy.
What is certain is that in 1943 he was arrested in Rome and deported to Auschwitz concentration camp.
Much like fellow Jewish boxers Young Perez and Harry Haft, whose stories are far better known, Efrati was forced to fight to entertain the Nazis.
"In Auschwitz he was forced to take part in cruel boxing matches, where he fought much heavier opponents for the amusement of the guards," wrote Alessandro Ferrarini and Paolo Consiglio in a 2006 article. "He survived all of this but, when his brother was heavily beaten by the guards, he reacted and took revenge. Nobody beat him up – except for the armed German soldiers."
Efrati was murdered in Auschwitz on April 16, 1944.
He was elected to the International Jewish Sports Hall of Fame in 2000 as a representative of Italian- Jewish athletes who died in the Holocaust.
A successful boxer in the US at the start of the war, Efrati seemed ideally placed to survive the Holocaust.
But he too could not escape the clutches of the Nazis, and like six million of his people, was brutally murdered for being a Jew.

*The article was published in The Jerusalem Post on April 26, 2017.