ITALICS Rome mayor blocks street dedication for neofascist leader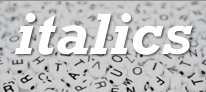 By Terence Daley*
A decision to name a Rome street after the founder of Italy's major post-war neofascist party and editor of an infamous Mussolini-era racist journal will be blocked, the mayor of the capital announced Friday.
On Thursday Rome city council approved a motion to have a street or square named after Giorgio Almirante, one of the founders and long-time leader of the now-defunct Italian Social Movement (MSI) and veteran of the Italian Social Republic, a wartime Nazi-controlled puppet state.
"No street will be dedicated to Giorgio #Almirante. Tomorrow I will present a motion signed by me," Virginia Raggi said on Twitter in the early hours of Friday morning.
Almirante founded the MSI, the political heir to Mussolini's Fascist Party, in December 1946, less than two years after Italy was liberated by the allies in World War II.
He was elected to the Chamber of Deputies 11 times from 1948 to 1987, and at the time of his death the MSI was Italy's fourth-largest party.
He was editor of notorious Fascist-era journal "Defense of the Race," first published just before Benito Mussolini's Fascist dictatorship decreed in 1938 the "racial laws" that stripped Jews of Italian citizenship, laying the ground for the deportations to Nazi concentration camps that began in 1943.
Mayor Raggi represents the Five Star Movement, which recently took the reins of the Italian government alongside nationalist party the League.
Italian media reports that only one of Five Star's 28 city councilors voted against the motion — presented by far-right party Brothers of Italy which has roots in the MSI. Another two abstained.
The vote in favor sparked fierce criticism, in particular from the Jewish Community of Rome, who described the vote "a disgrace to the history of this city."
"Someone who was editor of Defense of the Race and never showed any remorse doesn't deserve to have a road named after them," the organization said in a statement.
On Thursday night on current affairs program Porta a Porta, Raggi had expressed surprise that the initial motion passed, but said she would respect the vote, as "the city council is sovereign like the (national) parliament."
Her decision to roll back the motion approved by her council enraged the Italian right.
Having initially celebrated a "historic result" for the vote, Giorgia Meloni, national leader of Brothers of Italy, branded "Stalinist" Raggi "a joke."
She wrote on Facebook: "We will fight on via (road/street) Almirante. The city council voted in favor and to demand a change of tack would be simply Stalinist."

*This article was published in The Times of Israel on June 16, 2018.