ITALICS For Libyan Jews, This Spicy Fish Stew Is the Taste of Rosh Hashana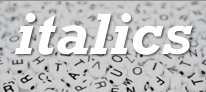 By Joan Nathan*
When Shalom Saada Saar was visiting Italy back in 2006, he yearned for the food of his childhood in Benghazi, Libya.
In Rome, he met Hamos Guetta, a fixture in the city's Libyan Jewish community of 5,000 or so, to whom he carefully recited the dishes his mother cooked at Rosh Hashana, the Jewish New Year celebration that begins this year on the evening of Sept. 29.
"I described for Hamos the chita" — Hebrew for "new grains," which were scattered on the tablecloth — "to symbolize a year of plenty," said Mr. Saar, now 74 and a professor at the University of Miami Business School in Coral Gables, Fla.
When Rosh Hashana came around that fall, Mr. Guetta, a fashion designer, raced around Rome on his scooter trying to find the grains of new wheat, red pumpkin, Swiss chard, pomegranates and dates that the professor craved.
Mr. Guetta, now 64, then set the table with the new wheat. He sautéed the Swiss chard, incorporating it into a frittata, and he turned the red pumpkin into one of several jams, this one slightly savory with garlic and cumin. He used no salt in the meal that followed, in deference to the holiday's traditional wish for sweetness in the year to come.
And, because almost every Libyan Jew starts the Rosh Hashana meal with a spicy fish dish called aharaimi, he made that, too.
"When the professor saw what I had done," Mr. Guetta said, "he was surprised and became very emotional."
In the third century B.C., the first Jews arrived in what was then the Greek colony of Cyrene, and is now part of Libya. It was never a large Jewish community, said Mr. Guetta, but it stuck together. Michael Berenbaum, a professor of Jewish Studies at American Jewish University in Los Angeles and one of the editors of the Encyclopedia Judaica, said that in the 1940s there were about 44 synagogues in Tripoli alone; practically no Jews live in Libya today.
According to Dr. Berenbaum, more than 30,000 Jews left Libya between 1949 and 1951. Most went to Israel, and the rest went to Italy. (They were already proficient in the language, following Italy's occupation of Libya in the first half of the 20th century.) After the Six-Day War in 1967, another 6,000 Libyan Jews went to Italy, with others gradually moving during the intervening years.
For Mr. Saar and Mr. Guetta, whose families left Libya, dishes like aharaimi, shakshuka and mafrum, a potato-encased flat meatball with tomato sauce, are the few remainders from their past that they still eat today. Mr. Guetta, who wanted his daughters to continue these traditions, decided to start recording videos of Libyan Italian and Israeli cooks in the kitchen, and put them up on YouTube.
But as Jewish food of the diaspora gains popularity in Israel and elsewhere — and Libyan restaurants crop up in Tel Aviv featuring these dishes — the next generation is beginning to reinterpret old recipes.
Traditionally aharaimi is made, as many of those dishes are, with tomato paste thinned with lots of water. When I suggested to Mr. Guetta, after watching one of his videos, that I use fresh tomatoes and cook them down, he was distraught. "Then it won't be aharaimi," he said.
Despite his concerns, I used fresh late summer tomatoes, which we have in abundance. Commercial canned tomato paste has been around only since the beginning of the 20th century; before that women made their own paste, much like a tomato purée, but cooked down more to be bottled for use throughout the year.
My result was bass bathed in a bright red spicy sauce, delicious served hot or at room temperature — yet another interpretation of a traditional dish that has become popular in Italy and is now part of the lexicon of Israeli cooking.
The article was pubblished in The New York Times on September 17, 2019.