Piero Angela and his dad Carlo's example "Honesty and a strong sense of duty"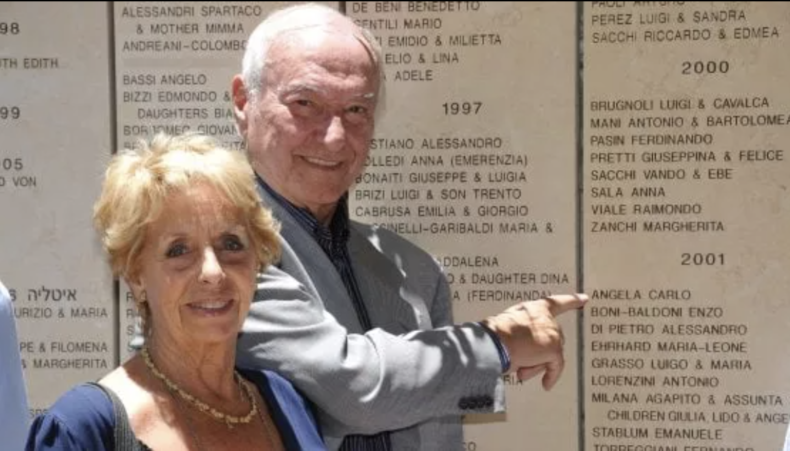 Great sorrow, also in the Jewish world, for the death of Piero Angela last week at 93. The celebrated science journalist and television host, widely considered Italy's David Attenborough, was the protagonist of a bright page of culture and dissemination. As Italian Presidente Mattarella remarked, he was a "refined intellectual, journalist and writer who has marked the history of television in Italy in unforgettable ways". He was also the keeper of a story of salvation that had seen his father Carlo, an anti-fascist doctor, forge the medical records of the mental hospital he managed in San Maurizio Canavese (Province of Vercelli) to rescue dozens of persecuted Jews during the German occupation and the Repubblica Sociale Italiana.
"He has always done his duty never asking for anything in return", his son will tell. A RAI documentary from 2017, titled Carlo Angela – Un medico stratega (Carlo Angela – A doctor strategist), retraced those events, with a contribution from the editorial staff of Pagine Ebraiche. Piero will recount it in the book, Il mio lungo viaggio (My long journey), published on the occasion of his 90th birthday. In 2001, Carlo Angela was recognized as a "Righteous Among the Nations" by Yad Vashem. The testimony in the form of a diary by Renzo Segre was decisive for this attribution.
Honesty, a sense of duty, a straight back: these, Angela will say, are the strongest values transmitted by her father. An example he cultivated in a career that was intense and wonderful.
May his memory be of a blessing.
Above, Piero Angela and wife Margherita Pastore in the cemetery where his father rests.