A New Challenge
for Italian Jewry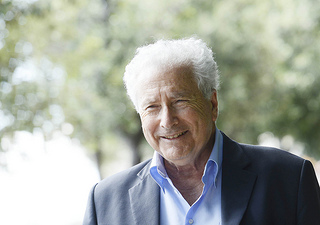 by

Renzo Gattegna

*

Dear readers,

It is with great pleasure and pride that I introduce to you the first issue of Pagine Ebraiche International Edition, the first-ever English language newspaper published in the Italian Jewish world.

This achievement is part of a broader effort of Italian Jewry to open itself up to the world, to connect to a growing number of people and to tell them about our great legacy of values and history.
On the one hand, our past and our present make us proud, on the other, they challenge us to preserve what we have inherited and are called upon to hand down to posterity.

In full awareness of this challenge, a few years ago the Union of Italian Jewish Communities introduced a new media strategy in order to reach out to thousands of people every day.
Since then, we have launched two daily newsletters, three monthly print papers, a daily media review (covering both the Italian and international press), a Facebook page and a Twitter account.

Today we celebrate this new undertaking and look to the future with ambition. Working on this project, we have a staff of young and determined journalists, who strive to reach the international media, European and international Jewish institutions and leaders, and English-speaking readers all over the world – in short, anyone who is interested in learning more about our unique world.

I would like to take this opportunity to wish you and your family a Happy Passover.

Chag Pesach Kasher ve Sameach.



*Renzo Gattegna is the President of the Union

of the Italian Jewish Communities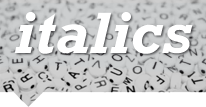 Italian Word of the Week:
COMUNITA'

by

Daniela Gross



"I'm going to the Comunità". It's a daily expression for every Italian Jew.

In Italy the "Comunità" (Community) is the core of Jewish life, the institution that brings everyone together. It provides all the necessary services - synagogue, education, kosher food, social and ritual services - and it represents roots, tradition, and sense of belonging to Italian Jewry.

There are 21 "Comunità" spread throughout the country, mostly in North and Central Italy. They are all members of the Union of Italian Jewish Communities (UCEI). The biggest are in Rome and Milan and there are also "Comunità" in Ancona, Bologna, Casale Monferrato, Ferrara, Firenze (Florence), Genova (Genoa), Livorno (Leghorn), Mantova (Mantua), Merano, Modena, Napoli (Naples), Padova (Padua), Parma, Pisa, Torino (Turin), Trieste, Venezia (Venice), Vercelli and Verona.

The sizes of the "Comunità" vary significantly: 70 per cent of Italian Jewry is in fact concentrated in Rome and Milan. There are medium size "Comunità" with 500-1000 members in Torino, Firenze, Livorno, Trieste, Venezia and Genova, while the others are smaller "Comunità" that count only a few dozen people.

The Community's life is usually quite lively and interesting: you go to your Comunità not only for religious or practical reasons, but also to be updated on the latest news and to meet friends.


IT HAPPENED TOMORROW
Welcome to the future
by

Guido Vitale*



Italian Jews have a great history to tell. But also a future to conquer. After more than two millennia of living in Italy, Italian Jewry, one of the oldest communities in the Diaspora, runs the risk of being known more for its glorious history than for its current life.

Jews in Italy are a small minority but loom large in terms of history, culture and values. The great charm of our history, traditions and culture, certainly continues to shine, but we also need to talk of the present and the future, of the real-life problems and projects of Jews in Italy. A reality that is important to be aware of, beyond the stereotypes, in an increasingly globalized Jewish world.

This weekly international news report in English now joins the newspaper of Italian Judaism, Pagine Ebraiche, the Jewish children's newspaper DafDaf, the reporting about the Italian Jewish Communities, the portal of Italian Judaism www.moked.it and the daily news digests, Bokertov and Pagine Ebraiche24.

Welcome to the future.



*Guido Vitale is the editor-in-chief of Pagine Ebraiche





The Limits of Dialogue
A Symphony that Sounds Wrong

by

Riccardo Di Segni*



On the 15th of November the Osservatore Romano published an interview with Rabbi David Rosen ("Why we cannot be enemies") which, among other things, includes this question: "At the end of June, Auschwitz hosted a celebration in memory of Holocaust victims, with important rabbis, cardinals and bishops, where a symphony on sufferance was played. You where there. What did this mean to Jews?". Rabbi Rosen answered: "Similar concerts have been organized in many other places too, but the one in Auschwitz has been the most powerful demonstration of the love between us
.
*

Riccardo Di Segni is the Chief Rabbi of Rome
Read more
Follow us on






This newsletter is published under difficult conditions. The editors of this newsletter are Italian journalists whose native language is Italian. They are willing to offer their energy and their skills to give international readers the opportunity of learning more about the Italian Jewish world, its values, its culture and its traditions.
In spite of all our efforts to avoid this, readers may find the occasional grammatical mistake. We count on your understanding and on your help and advice to correct these mistakes and improve our publication.

Pagine Ebraiche International Edition is published by the Union of Italian Jewish Communities (UCEI). UCEI publications encourage the understanding of the Jewish world and the debates within it. The articles and opinions published by Pagine Ebraiche International Edition, unless expressly stated otherwise, cannot be interpreted as the official position of UCEI, but only as the self-expression of the people who sign them, offering their comments to UCEI publications. Readers who are interested in making their own contribution should email us at desk@ucei.it
You received this newsletter because you authorized UCEI to contact you. If you would like to remove your email address from our list, or if you would like to subscribe using a new email address, please send a blank email to desk@ucei.it stating "unsubscribe" or "subscribe" in the subject field.

© UCEI - All rights reserved - The articles may only be reproduced after obtaining the written permission of the editor-in-chief. Pagine Ebraiche - Reg Rome Court 199/2009 – Editor in Chief: Guido Vitale - Managing Editor: Daniela Gross.
Special thanks to: Susanna Barki, Monica Bizzio, rav Riccardo Di Segni, Francesca Matalon, Giovanni Montenero, Giandomenico Pozzi, Daniel Reichel, Adam Smulevich, Simone Somekh, Rossella Tercatin, Ada Treves.

Questo notiziario è realizzato in condizioni di particolare difficoltà. I redattori di questo notiziario sono giornalisti italiani di madrelingua italiana. Mettono a disposizione le loro energie e le loro competenze per raccontare in lingua inglese l'ebraismo italiano, i suoi valori, la sua cultura e i suoi valori. Nonostante il nostro impegno il lettore potrebbe trovare errori e imperfezioni nell'utilizzo del linguaggio che faremo del nostro meglio per evitare. Contiamo sulla vostra comprensione e soprattutto sul vostro aiuto e sul vostro consiglio per correggere gli errori e migliorare.

Pagine Ebraiche International Edition è una pubblicazione edita dall'Unione delle Comunità Ebraiche Italiane. L'UCEI sviluppa mezzi di comunicazione che incoraggiano la conoscenza e il confronto delle realtà ebraiche. Gli articoli e i commenti pubblicati, a meno che non sia espressamente indicato il contrario, non possono essere intesi come una presa di posizione ufficiale, ma solo come la autonoma espressione delle persone che li firmano e che si sono rese gratuitamente disponibili. Gli utenti che fossero interessati a offrire un proprio contributo possono rivolgersi all'indirizzo desk@ucei.it

Avete ricevuto questo messaggio perché avete trasmesso a Ucei l'autorizzazione a comunicare con voi. Se non desiderate ricevere ulteriori comunicazioni o se volete comunicare un nuovo indirizzo email, scrivete a: desk@ucei.it indicando nell'oggetto del messaggio "cancella" o "modifica".

© UCEI - Tutti i diritti riservati - I testi possono essere riprodotti solo dopo aver ottenuto l'autorizzazione scritta della Direzione. Pagine Ebraiche International Edition - notiziario dell'ebraismo italiano - Reg. Tribunale di Roma 199/2009 - direttore responsabile: Guido Vitale - Coordinamento: Daniela Gross.
Realizzato con il contributo di: Susanna Barki, Monica Bizzio, rav Riccardo Di Segni, Francesca Matalon, Giovanni Montenero, Giandomenico Pozzi, Daniel Reichel, Adam Smulevich, Simone Somekh, Rossella Tercatin, Ada Treves.