Self-Hating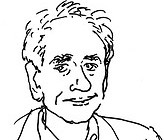 by

Guido Vitale

*

An Italian journalist belonging to Catholic right-wing circles has published a book denouncing self-hating Jews. Self-hatred, he believes, is expressed when arguments and justifications - in this case of the Jews - are not supported energetically enough, and when others' views are over-emphasized. The result resembles a blacklist which includes many prominent Jewish intellectuals, artists and journalists.

The issue of exaggerated self-critique obviously exists, and hysterical or excessive criticisms of Israeli governments should be firmly rejected. However, it is essential to maintain a healthy balance and to respect freedom of expression and creativity. Those who want to isolate dissenters cannot be true friends of the Jewish world, and have not understood what Jews represent or why their existence is so important.

This sad book presages a chilling world, which allows no space for constructive debate or culture, but only uniform obedience. A world where being Jewish is not worthwhile, and where Jews themselves - after having been transformed into single-minded foot soldiers - no longer have a reason to exist and have no meaningful future.



*Guido Vitale is the editor-in-chief

of Pagine Ebraiche.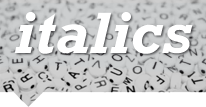 Italian Word of the Week:
DIALOGO

by

Daniela Gross



In Italian the word "dialogo", as you easily can guess, means "dialogue". However, to really understand what it means for the Italian Jewry you should add the word "interreligioso – interfaith". The dialogue among the religions is a good practice at every latitude, but in Italy it implies to deal with the Church and with the catholic majority, not an easy job in a country where thOSE relations have been so troubled and often very painful for centuries.

A new season in the interfaith dialogue was opened, more than fifty years ago, by Pope John XXIII and the Second Vatican Council, whose declaration "Nostra Aetate" (in Latin "our age"), the document approved in regard to the relations with non-Christian religions, marked an authentic turning point.

Twenty years later Pope John Paul II gives a new boost to the "dialogo". He was the first pope to visit Auschwitz, in 1979, and on April 13th, 1986 he visited the Great Synagogue in Rome: The first official papal visit ever made to a synagogue, a symbolic and important event. John Paul II was received by Rabbi Elio Toaff, the Chief Rabbi of the Jewish Community of Rome and during the ceremony noted the Christianity's unique bond with Judaism, pronouncing the famous sentence "You are our beloved brothers ... you are our elder brothers". In 1993 he established formal diplomatic relations between the Holy See and the State of Israel, acknowledging its centrality to Jewish life.


NEWS - Israeli Ambassador to the Holy See
'Taking Dialogue a Step Forward'
By

Rossella Tercatin



"Year 2014 is important for a number of reasons: the upcoming visit to Israel of pope Francis, the twentieth anniversary of the establishment of full diplomatic relations between the State of Israel and the Holy See, the property and fiscal issues related agreement which could be reached soon".
Only few days before Jorge Bergoglio begins his visit to Israel, Zion Evrony, the Israeli ambassador to the Holy See, speaks about what Israelis and Jews all over the world can expect from this crucial event, and in general from this Pope, in the perspective of the political relation between the Jewish State and the Vatican, but also in the perspective of the interfaith dialogue and of the approach to Judaism.

Evrony was joined by the prominent Jewish historian Anna Foa in a public conversation coordinated by Rabbi Roberto Della Rocca, director of the Department of Education and Culture of the Union of Italian Jewish Communities (UCEI) and director of the Jewish cultural association Kesher, which has organized the event that took place at the Jewish School of Milan.


Read more




Out of the Boot
Micol: "Loving Manchester, Missing Gelato"
By

Simone Somekh*





Every month, Pagine Ebraiche International brings to you an exciting story from one of the many Jewish Italians abroad, young hopefuls that left their native country for either professional or academic purposes. These interesting profiles might have left Italy to broaden their horizons, nevertheless they still feel very Italian, and try to bring that unique spirit with them wherever they go.



It's yet another rainy day in Manchester, but – as Micol always says – you can easily get used to this melancholic weather as long as you have friends to hang out with and lots of studying to do.
Micol Tedeschi, 20, is a first year student of Genetics at the University of Manchester. She moved to England less than a year ago, soon after completing her high school diploma in Italy.

Born and raised in Milan, Micol decided to leave her native country for several reasons: "As much as I love the people I grew up with in Milan, the Jewish community is too small, and most of my friends left" she says, adding that neither her nor her parents see a future in Italy. "I love travelling and meeting new people – it really broadens your mind". After a long decision process, she decided to study Genetics, a course of study that does not exist in Milan.



*Simone Somekh is a student at Bar-Ilan University, Israel, and writes as a freelancer for the Jewish Italian press.




Shirly Piperno, fashion styling and communication student at Istituto Marangoni, London, contributed reporting.





Read more




food
After a Roman Yom Kippur Triglie con Uvette e Pinoli
By

Benedetta Guetta*



The combination of pine nuts, raisins and vinegar probably dates back to the Middle Ages: most of the oldest Italian cookbooks feature a vast collection of sweet-and-sour recipes, in which the sourness of vinegar is balanced by the sweetness of ground raisins, prunes or dates; our match of fish, pine nuts, raisins and vinegar, in particular, must have arrived in Rome through Sicily and probably relates to the Arab, Mediterranean culinary culture that influenced our cooking so much in the past.

In Italy, we prepare this dish using local "triglie", red mullets, but mullet is sometimes difficult to find, so for example in the United States feel free to use red snapper or a similar fish as an alternative.



*Benedetta Guetta runs the blog Labna.it





Read more





Sanctity, Individuality and the Space of Social Justice


By

Yaakov Mascetti*



A couple of weeks ago, Jonathan, a good friend of mine and one of the most important psychologists in Israel, called with a rather last minute request: "Yaakov, would you be so kind to give the congregational speech for my daughter Hadas' bat mitzvah? We'd like you to be the one to present her with the shul's present and congratulations." Of course, what immediately ensued was an alarmingly variegated cocktail of flattery, panic and synapses: "What am I going to talk about?"

I'm an academic. Teaching and writing on the European literature of the Renaissance, Baroque and Enlightenment periods is what I do. So all I do is give 90-minute lectures to students, and sit in the National Library in Jerusalem writing on poetry of the 17th century. Giving what is commonly known as a dvar Torah is not exactly my cup of tea… So yes, panic: check.

Now once the level of adrenaline was under control again, I managed to open a chumash Vaykra (Leviticus, one of the five volumes of the Pentateuch) and there it was: Parashat Kedoshim. Yes, the weekly reading was exactly the same as the one I had so voraciously learned the very first day of Yeshiva back in 1997, when I left my agricultural routine in Sde Eliyahu, a kibbutz in Northern Israel, and went to invest some quality time with tradition in Shilo. I sat, on that first morning, in the Bet Midrash and read all that I could find on the concept of kedushah, sanctity. What is holy for Judaism? Who is holy? And how are we to relate to this quality (metaphysical? Material?) called "kedushah"?
*

Ph.D., Department of Comparative Literature, Bar Ilan University
Read more
Follow us on






This newsletter is published under difficult conditions. The editors of this newsletter are Italian journalists whose native language is Italian. They are willing to offer their energy and their skills to give international readers the opportunity of learning more about the Italian Jewish world, its values, its culture and its traditions.
In spite of all our efforts to avoid this, readers may find an occasional language mistake. We count on your understanding and on your help and advice to correct these mistakes and improve our publication.

Pagine Ebraiche International Edition is published by the Union of Italian Jewish Communities (UCEI). UCEI publications encourage an understanding of the Jewish world and the debate within it. The articles and opinions published by Pagine Ebraiche International Edition, unless expressly stated otherwise, cannot be interpreted as the official position of UCEI, but only as the self-expression of the people who sign them, offering their comments to UCEI publications. Readers who are interested in making their own contribution should email us at desk@ucei.it
You received this newsletter because you authorized UCEI to contact you. If you would like to remove your email address from our list, or if you would like to subscribe using a new email address, please send a blank email to desk@ucei.it stating "unsubscribe" or "subscribe" in the subject field.

© UCEI - All rights reserved - The articles may only be reproduced after obtaining the written permission of the editor-in-chief. Pagine Ebraiche - Reg Rome Court 199/2009 – Editor in Chief: Guido Vitale - Managing Editor: Daniela Gross.
Special thanks to: Francesco Moises Bassano, Susanna Barki, Monica Bizzio, Benedetta Guetta, Daniel Leisawitz, Gadi Luzzatto Voghera, Yaakov Mascetti, Francesca Matalon, Giovanni Montenero, Elèna Mortara, Shirley Piperno, Giandomenico Pozzi, Daniel Reichel, Adam Smulevich, Simone Somekh, Rossella Tercatin, Ada Treves.

Questo notiziario è realizzato in condizioni di particolare difficoltà. I redattori di questo notiziario sono giornalisti italiani di madrelingua italiana. Mettono a disposizione le loro energie e le loro competenze per raccontare in lingua inglese l'ebraismo italiano, i suoi valori, la sua cultura e i suoi valori. Nonostante il nostro impegno il lettore potrebbe trovare errori e imperfezioni nell'utilizzo del linguaggio che faremo del nostro meglio per evitare. Contiamo sulla vostra comprensione e soprattutto sul vostro aiuto e sul vostro consiglio per correggere gli errori e migliorare.

Pagine Ebraiche International Edition è una pubblicazione edita dall'Unione delle Comunità Ebraiche Italiane. L'UCEI sviluppa mezzi di comunicazione che incoraggiano la conoscenza e il confronto delle realtà ebraiche. Gli articoli e i commenti pubblicati, a meno che non sia espressamente indicato il contrario, non possono essere intesi come una presa di posizione ufficiale, ma solo come la autonoma espressione delle persone che li firmano e che si sono rese gratuitamente disponibili. Gli utenti che fossero interessati a offrire un proprio contributo possono rivolgersi all'indirizzo desk@ucei.it

Avete ricevuto questo messaggio perché avete trasmesso a Ucei l'autorizzazione a comunicare con voi. Se non desiderate ricevere ulteriori comunicazioni o se volete comunicare un nuovo indirizzo email, scrivete a: desk@ucei.it indicando nell'oggetto del messaggio "cancella" o "modifica".

© UCEI - Tutti i diritti riservati - I testi possono essere riprodotti solo dopo aver ottenuto l'autorizzazione scritta della Direzione. Pagine Ebraiche International Edition - notiziario dell'ebraismo italiano - Reg. Tribunale di Roma 199/2009 - direttore responsabile: Guido Vitale - Coordinamento: Daniela Gross.
Realizzato con il contributo di: Francesco Moises Bassano, Susanna Barki, Monica Bizzio, Benedetta Guetta, Daniel Leisawitz, Gadi Luzzatto Voghera, Yaakov Mascetti, Francesca Matalon, Giovanni Montenero, Elèna Mortara, Shirley Piperno, Giandomenico Pozzi, Daniel Reichel, Adam Smulevich, Simone Somekh, Rossella Tercatin, Ada Treves.