Scars and Memory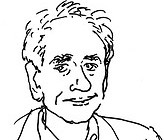 by

Guido Vitale

*

Once again hatred has hit at the heart of our civilization, showing its most grim and miserable face. At the meeting point between North and South, between the Alps and the Mediterranean, amidst Slavic, Latin and Central European cultures, Trieste is reaffirming its role as a bastion for all minorities.

This fascinating Adriatic city, famed for its literary echoes and multiple borders, marked the southernmost point of the Iron Curtain during the 20th Century. The city has now seen the establishment of a new experimental workshop, organized by the local university, dedicated to the subject of Memory, entitled "Laboratorio della Memoria".

Deep historical scars, in particular those that have involved minorities and civilian populations, can only be healed by an increased cultural awareness, and by seeking a fuller understanding of the ideals of peace and coexistence.



*Guido Vitale is the editor-in-chief of Pagine Ebraiche

.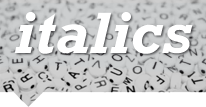 Italian Word of the Week:
MEMORIA

by

Daniela Gross



"Memoria", the word of this week, is so similar to the English "memory" that a translation may even sound useless. To have memory is, in the short term, to recall who we are, what are we doing, where and when. In the long term, it means being able to store data, things and events of the past and to remember them. In Italian "memoria" is a recurrent expression in the everyday language as in English: we have a bad or good memoria; we imprint some faces or some situations in our memoria; we can lose one's memoria etc.

But when that word is written with the capital letter, its meaning dramatically changes and not only for the Italian Jewish world. The Memoria is the memory of the Shoah and, according to a law established in July 2000, the victims of the Holocaust are commemorated every year, on January 27th, during the "Giorno della Memoria". (Italy approved that Memorial Day some years before the United Nations General Assembly Resolution, that in 2005 set up the International Holocaust Remembrance Day).

In the last decade the "Giorno della Memoria" has involved hundreds of thousands of citizens, especially students and teachers, through exhibits, meetings, artistic events. But even in Italy, where the terrible wounds of the racist laws and the persecutions are still open, the Memoria is every day under attack. Therefore, to protect and to cultivate it is a fundamental part of the daily work of Italian Jewry in order to prepare the future.


TRENTO FESTIVAL OF ECONOMICS
Growth and the Ruling Classes
By

Daniel Reichel



"We must have the courage to say that either politics goes back to doing its job or the economic argument is worthless." said the Italian Prime Minister Matteo Renzi, opening the third day of the FestivalEconomia (Festival of Economics) in Trento. The Prime Minister didn't want to miss the ninth edition of the Festival, which opened on Friday and where, for the second year in a row, Pagine Ebraiche is a participant. The newspaper of Italian Jewry is distributed by the organization of the festival at the information points and atthe main locations where the festival is taking place, and the hundreds of copies distributed have prove to be insufficient, bring that they ran out just a few hours after the opening.

This month, Pagine Ebraiche offers a Jewish perspective on the major issues in current political and economic affairs and it has dedicated a special dossier to the subject "Markets and values". In these pages we can find some of the great protagonists of the FestivalEconomia, such as Alan Krueger, former chairman of the White House Council of Economic Advisers and Bendheim, Professor of Economics and Public Affairs at Princeton University.



Read more





Europe, Wake Up

By

David Harris*





The deadly attack at the Jewish Museum in Brussels on Saturday, followed by a violent assault on two kippah-wearing brothers outside Paris on Sunday, have triggered new concerns for the well-being of Europe's Jews.




The success of several extremist parties in this weekend's European Parliament elections makes the situation even more worrying.




The piece below, "Europe, Wake Up," puts these tragic events in the larger context of the past 14 years, during which, together with our European Jewish friends, we have energetically sought to alert Europe's leaders to a growing threat to Jews — and to core European values. Many, however, were slow to recognize the extent of the emerging challenge.




Europe needs to wake up to the threat posed by anti-Semitism.
Sure, it thinks it's awake, but, in reality, only partially.

The problem is bigger and deeper than many realize. And the stakes couldn't be higher, not just for Jews, but for Europe's core values, beginning with the protection of human dignity.

As a long-time Europhile whose wife and three children are EU citizens, I have some familiarity with this subject.

*David Harris is the Executive Director, AJC – American Jewish Committee.
Edward and Sandra Meyer Office of the Executive Director.
Read more
Follow us on






This newsletter is published under difficult conditions. The editors of this newsletter are Italian journalists whose native language is Italian. They are willing to offer their energy and their skills to give international readers the opportunity of learning more about the Italian Jewish world, its values, its culture and its traditions.
In spite of all our efforts to avoid this, readers may find an occasional language mistake. We count on your understanding and on your help and advice to correct these mistakes and improve our publication.

Pagine Ebraiche International Edition is published by the Union of Italian Jewish Communities (UCEI). UCEI publications encourage an understanding of the Jewish world and the debate within it. The articles and opinions published by Pagine Ebraiche International Edition, unless expressly stated otherwise, cannot be interpreted as the official position of UCEI, but only as the self-expression of the people who sign them, offering their comments to UCEI publications. Readers who are interested in making their own contribution should email us at desk@ucei.it
You received this newsletter because you authorized UCEI to contact you. If you would like to remove your email address from our list, or if you would like to subscribe using a new email address, please send a blank email to desk@ucei.it stating "unsubscribe" or "subscribe" in the subject field.

© UCEI - All rights reserved - The articles may only be reproduced after obtaining the written permission of the editor-in-chief. Pagine Ebraiche - Reg Rome Court 199/2009 – Editor in Chief: Guido Vitale - Managing Editor: Daniela Gross.
Special thanks to: Francesco Moises Bassano, Susanna Barki, Monica Bizzio, Benedetta Guetta, Daniel Leisawitz, Gadi Luzzatto Voghera, Yaakov Mascetti, Francesca Matalon, Giovanni Montenero, Elèna Mortara, Shirley Piperno, Giandomenico Pozzi, Daniel Reichel, Adam Smulevich, Simone Somekh, Rossella Tercatin, Ada Treves.

Questo notiziario è realizzato in condizioni di particolare difficoltà. I redattori di questo notiziario sono giornalisti italiani di madrelingua italiana. Mettono a disposizione le loro energie e le loro competenze per raccontare in lingua inglese l'ebraismo italiano, i suoi valori, la sua cultura e i suoi valori. Nonostante il nostro impegno il lettore potrebbe trovare errori e imperfezioni nell'utilizzo del linguaggio che faremo del nostro meglio per evitare. Contiamo sulla vostra comprensione e soprattutto sul vostro aiuto e sul vostro consiglio per correggere gli errori e migliorare.

Pagine Ebraiche International Edition è una pubblicazione edita dall'Unione delle Comunità Ebraiche Italiane. L'UCEI sviluppa mezzi di comunicazione che incoraggiano la conoscenza e il confronto delle realtà ebraiche. Gli articoli e i commenti pubblicati, a meno che non sia espressamente indicato il contrario, non possono essere intesi come una presa di posizione ufficiale, ma solo come la autonoma espressione delle persone che li firmano e che si sono rese gratuitamente disponibili. Gli utenti che fossero interessati a offrire un proprio contributo possono rivolgersi all'indirizzo desk@ucei.it

Avete ricevuto questo messaggio perché avete trasmesso a Ucei l'autorizzazione a comunicare con voi. Se non desiderate ricevere ulteriori comunicazioni o se volete comunicare un nuovo indirizzo email, scrivete a: desk@ucei.it indicando nell'oggetto del messaggio "cancella" o "modifica".

© UCEI - Tutti i diritti riservati - I testi possono essere riprodotti solo dopo aver ottenuto l'autorizzazione scritta della Direzione. Pagine Ebraiche International Edition - notiziario dell'ebraismo italiano - Reg. Tribunale di Roma 199/2009 - direttore responsabile: Guido Vitale - Coordinamento: Daniela Gross.
Realizzato con il contributo di: Francesco Moises Bassano, Susanna Barki, Monica Bizzio, Benedetta Guetta, Daniel Leisawitz, Gadi Luzzatto Voghera, Yaakov Mascetti, Francesca Matalon, Giovanni Montenero, Elèna Mortara, Shirley Piperno, Giandomenico Pozzi, Daniel Reichel, Adam Smulevich, Simone Somekh, Rossella Tercatin, Ada Treves.