Mixed Blessing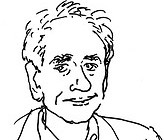 by

Guido Vitale

*

The Italian Rabbinical Assembly has issued an announcement advising Italian Jews on what are appropriate behaviors and prayers to adopt when invoking the release of the three kidnapped Israeli boys. This message is likely to be a mixed blessing. On the one hand it represents an understandable attempt to channel the initial sincere, albeit chaotic, actions and feelings (such as the call for people to fast). On the other hand, it risks stifling the intensity of sincere and genuine reactions.



*Guido Vitale is the editor-in-chief of Pagine Ebraiche

.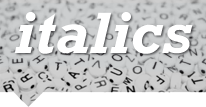 Italian Word of the Week:
GIUSTO

by

Daniela Gross



One word, many meanings. It is not easy to translate the term "giusto". You could use "just, exact, right, correct, fair, equitable, righteous" and so on. But only the context can indicate the right significance (better, the proper nuance) and then the appropriate translation. In fact, the adjective "giusto" can be attributed to a person, a price, a wage, a judgment, a prize and also to the hour. If you like the music maybe you know it, because the expression "tempo giusto" ("right time" or "exact time", the critics are still debating) is recurrent. And if you are interested in economics, you're surely updated on the discussions about the relations between market and values.

The Italian Jews associate the word "giusto", written with the capital letter, mainly to the Righteous Among the Nations (we translate it as "Giusto fra le nazioni), the honor bestowed from Yad Vashem to non-Jews who during the Shoah risked their lives to save Jews from the persecutions of Nazis and Fascists. Less than one year ago that title was conferred to Gino Bartali, champion road cyclist, winner of the Giro d'Italia multi-stage race three times and twice of the Tour de France. Bartali, one the most popular athletes of his time, had been a courier for the Resistance and played an important role in the rescue of Jews.
After the war he never spoke of his underground work. Hence many of his courageous endeavors remain unknown but finally the story came to the public opinion thanks to Pagine Ebraiche (as you can read in this release). Maybe the champion never talked about that because he felt that justice is a fundamental value from which we, as human beings, should never be less. And here we come back to the word of the week. The etymology of "giusto" is the Latin word (ius, iuris) that indicates the justice: if you recall it every translation becomes easier.

www.cdec.it
www.adl.com


CULTURE
Women Artists between
Jewish Vision and Identity
By

Daniela Gross



Maybe the most known is Antonietta Raphaël, the rabbi's daughter, sensual and unconventional painter and sculptor, which left her native Kovno (Lithuania), spent some years in London and Paris and finally got to Rome. Here, with her husband Mario Mafai, she was among the founders of the "Scuola romana/Roman school", an art movement related to the Expressionism and influential in the decades before the War World II. But if you love figurative arts, maybe you know also Paola Levi Montalcini, twin sister of Rita, the scientist Nobel Prize, abstract painter appreciated even by Giorgio De Chirico.

Now, the works of Antonietta Raphaël and Paola Levi Montalcini, are displayed in an important exhibit at National Gallery of Modern Art in Rome along with the pictures of Eva Fischer, Silvana Weiller, Gabriella Oreffice, Paola Consolo, Adriana Pincherle, Annie and Liliah Nathan, the latter the daughters of Ernesto, mayor of Rome in the early '900s. The exhibit, entitled "Women artists of the 1900 between Jewish vision and identity" and curated by Federica Pirani, Marina Bakos and Olga Melasecchi, presents 150 works of Italian Jewish artists, some of them never displayed before, that enlarge the knowledge of the Italian Jewry and in particular of the female world in it.



Read more




Events
Market and Values
By Rossella Tercatin

"Europe or not, it is time to change". In an interview published on the June issue of Pagine Ebraiche, Luigi Zingales, the prominent Italian economist teaching at the University of Chicago Booth School of Business, explained his views on the issues affecting Italy and the whole Euro-zone, and the possible solutions in response to the financial crisis that emerged in 2008: among them, a deeper integration of the banking system, new policies against the skyrocketing unemployment rate, new monetary policies against deflation.
However, it was not all about technical matters: Professor Zingales was also very keen to underline how being an economist in his view means being a professional moved by an authentic passion for civic duty.

Economics, markets, ethics, civic duty: disciplines that are far from having nothing to do with each other, as the Jewish tradition teaches.
In order to improve the understanding of this essential relationship, Pagine Ebraiche has organized the conference "Markets and Values" which is set to take place in Florence from June 23rd to June 27th.



Read more





Italian Jews Are Italians
Like Anyone Else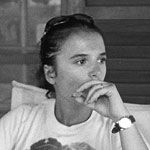 By

Anna Momigliano*



Italy has had a Jewish presence since the second century B.C.E. This means, among other things, that there Jews here before Christianity even existed – in Italy or anywhere else. Yet in this overwhelmingly Catholic country where other religions are often seen as "foreigner," at times they make you feel like you're not Italian.
Don't get me wrong, it's not always about Anti-Semitism. Most of the times, actually, it's not done intentionally. It happened to me when the teacher of the public kindergarten my daughter attends has asked me why she is not enrolled in the Catholic religion class.
*Anna Momigliano is an Italian journalist currently based in Milan.
Read more
Follow us on






This newsletter is published under difficult conditions. The editors of this newsletter are Italian journalists whose native language is Italian. They are willing to offer their energy and their skills to give international readers the opportunity of learning more about the Italian Jewish world, its values, its culture and its traditions.
In spite of all our efforts to avoid this, readers may find an occasional language mistake. We count on your understanding and on your help and advice to correct these mistakes and improve our publication.

Pagine Ebraiche International Edition is published by the Union of Italian Jewish Communities (UCEI). UCEI publications encourage an understanding of the Jewish world and the debate within it. The articles and opinions published by Pagine Ebraiche International Edition, unless expressly stated otherwise, cannot be interpreted as the official position of UCEI, but only as the self-expression of the people who sign them, offering their comments to UCEI publications. Readers who are interested in making their own contribution should email us at desk@ucei.it
You received this newsletter because you authorized UCEI to contact you. If you would like to remove your email address from our list, or if you would like to subscribe using a new email address, please send a blank email to desk@ucei.it stating "unsubscribe" or "subscribe" in the subject field.

© UCEI - All rights reserved - The articles may only be reproduced after obtaining the written permission of the editor-in-chief. Pagine Ebraiche - Reg Rome Court 199/2009 – Editor in Chief: Guido Vitale - Managing Editor: Daniela Gross.
Special thanks to: Giorgio Albertini, Francesco Moises Bassano, Susanna Barki, Monica Bizzio, Benedetta Guetta, Daniel Leisawitz, Gadi Luzzatto Voghera, Yaakov Mascetti, Francesca Matalon, Anna Momigliano, Giovanni Montenero, Elèna Mortara, Lisa Palmieri Billig, Shirley Piperno, Giandomenico Pozzi, Daniel Reichel, Adam Smulevich, Simone Somekh, Rossella Tercatin, Ada Treves.

Questo notiziario è realizzato in condizioni di particolare difficoltà. I redattori di questo notiziario sono giornalisti italiani di madrelingua italiana. Mettono a disposizione le loro energie e le loro competenze per raccontare in lingua inglese l'ebraismo italiano, i suoi valori, la sua cultura e i suoi valori. Nonostante il nostro impegno il lettore potrebbe trovare errori e imperfezioni nell'utilizzo del linguaggio che faremo del nostro meglio per evitare. Contiamo sulla vostra comprensione e soprattutto sul vostro aiuto e sul vostro consiglio per correggere gli errori e migliorare.

Pagine Ebraiche International Edition è una pubblicazione edita dall'Unione delle Comunità Ebraiche Italiane. L'UCEI sviluppa mezzi di comunicazione che incoraggiano la conoscenza e il confronto delle realtà ebraiche. Gli articoli e i commenti pubblicati, a meno che non sia espressamente indicato il contrario, non possono essere intesi come una presa di posizione ufficiale, ma solo come la autonoma espressione delle persone che li firmano e che si sono rese gratuitamente disponibili. Gli utenti che fossero interessati a offrire un proprio contributo possono rivolgersi all'indirizzo desk@ucei.it

Avete ricevuto questo messaggio perché avete trasmesso a Ucei l'autorizzazione a comunicare con voi. Se non desiderate ricevere ulteriori comunicazioni o se volete comunicare un nuovo indirizzo email, scrivete a: desk@ucei.it indicando nell'oggetto del messaggio "cancella" o "modifica".

© UCEI - Tutti i diritti riservati - I testi possono essere riprodotti solo dopo aver ottenuto l'autorizzazione scritta della Direzione. Pagine Ebraiche International Edition - notiziario dell'ebraismo italiano - Reg. Tribunale di Roma 199/2009 - direttore responsabile: Guido Vitale - Coordinamento: Daniela Gross.
Realizzato con il contributo di: Giorgio Albertini, Francesco Moises Bassano, Susanna Barki, Monica Bizzio, Benedetta Guetta, Daniel Leisawitz, Gadi Luzzatto Voghera, Yaakov Mascetti, Francesca Matalon, Anna Momigliano, Giovanni Montenero, Elèna Mortara, Lisa Palmieri Billig, Shirley Piperno, Giandomenico Pozzi, Daniel Reichel, Adam Smulevich, Simone Somekh, Rossella Tercatin, Ada Treves.