Along the Paths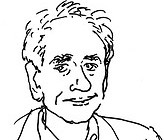 by

Guido Vitale

*

In his beautiful essay appearing in the July issue of Pagine Ebraiche, Sergio Della Pergola speaks about the three Israeli boys who were kidnapped and murdered, remembering that they were defenseless and unarmed. Additionally, he underlines that they were also pedestrians.
In our European cities crammed with vehicles, to be a pedestrian perhaps does not seem to confer any merit or reason for respect. But let us remind our children that this is not so in the Holy Land: even today there are people who travel on foot, at the risk of their lives, along the paths of Israel.



*Guido Vitale is the editor-in-chief of Pagine Ebraiche

.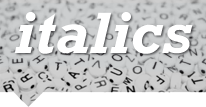 Italian Word of the Week:
MORAH/MOREH

by

Daniela Gross



I grew up in a Jewish community in the extreme northeast of Italy, Trieste, at the border with Slovenia. We were not more than five hundred people - so, in the reality of Italian Jewry a medium community - mostly composed by elderly. Before the World War II Trieste was a prominent and flourishing community as testified by his magnificent Synagogue, one of the most beautiful of Europe.

The persecutions fiercely hit that world, but even during the Fascism the community, until it was possible, didn't give up his school and tried in every way to develop it: even in that troubled times, to take care of the children and of their Jewish education was a fundamental value. After the war the community reopened his school and concentrated again his efforts in the teaching.

That attention to the children is alive and vibrant in the entire Italian Jewry (there are schools in Rome, Milan, Turin and in Florence there is a kindergarden) and it couldn't be differently: Our sons are our future and the future of our communities. In this universe the role of the Morah or the Moreh (feminine or masculine), like the teacher is called in Hebrew and we refer to her/his in Hebrew deliberately, to underline that we are talking about of "our" teacher, is unique and irreplaceable.

The Morah (or Moreh, but mostly they are women) teaches our kids from the first classes, introduces them to the fundamentals of the Judaism, and is a figure respected, beloved and very present in the Community's life. You meet her/him not only in class but even at the services and events, sometimes it happens that your Morah becomes the teacher of your son, sometimes she taught your parents. When you get older and meet her at the Synagogue for the High Holidays you can feel, in a tangible way, that special bond among the generations that crosses our history.




#eyalgiladnaftali
The Mourning of Italian Jewry
By

Daniela Gross



A strong wave of emotion ran through Italian Jewry this Monday when Eyal Yifrach, Gilad Shaar and Naftali Fraenkel, the three teens kidnapped, were found dead near Hebron. The announcement spread pretty quickly, even thanks to social media, and suddenly deleted the hope, until then so strong, to find them alive.

In the past weeks the concern and the anguish for the boys had dominated the consciousness and the public debate in the Italian Jewish world. The Synagogue of Rome hosted a crowded and moved prayer vigil for their liberation and in all the country the Jewish communities, from Milan to Florence, from Turin to Venice promoted prayers, reflections and meeting in the name of Eyal, Gilad and Naftali. When, less than one week ago, the grief and the mourning for their death replaced the hope, the Italian Jews choose again to share their feelings within the communities: as if the pain was unbearable in solitude.



Read more




CULTURE
DafDaf, for Our Future
By

Ada Treves



The Italian Jewish community is definitely not a vast one. And this is even more true if we look at the number of Jewish children. There are four Jewish schools, in the communities of Rome, Milan, Turin and Trieste, and a kindergarden, in Florence. But there are also many Jewish children that live in small communities and have no chance to have a formal Jewish education. Especially with them in mind, almost four years ago, the Union of Italian Jewish Communities has decided to start the publication of a Jewish magazine, for kids.

The first issue of DafDaf was printed in August 2010, a small brave experiment put together in little time and with zero resources by the same editorial staff already producing Pagine Ebraiche, the newspaper of Italian Jewry.



Read more




CULTURE
Looking at the World,
through Eva's Eyes
By

Simone Somekh



The first impression that one gets after admiring one of Eva Fischer's paintings is that she sees the world through a filter that makes everything seem more vivid. She might be looking at the same landscape that is laying in front of our eyes, but she sees it from a significantly different perspective.

Eva Fischer was born in a Jewish family in Daruvar, in the former Yugoslavia, in 1920. Since the moment she was born, she has considered painting as her greatest passion and she has never stopped following her dream. As she recalls, she was remarkably young when she received her degree at the École nationale des Beaux Arts in Lyon, France, and she moved back to Belgrade just in time to see the city being bombed by the Nazis in 1941. The traumatic experience of World War II left a permanent mark on Eva, making of the Shoah a recurring theme in her art: in fact, she lost more than 30 relatives in the Nazi camps, including her father, Chief Rabbi of Daruvar and renowned Talmudist. During the war, Eva herself was interned in a concentration camp under the control of the Italians.


Read more




FOOD
For a Roman Shabbat,
the Simmering Stracotto

By

Benedetta Guetta*



Stracotto, a simple pot roast in tomato sauce, is a traditional Jewish food from the Ghetto of Rome. Forget the meals-in-minutes approach to cooking: this beef roast will stay simmering in the pot for hours, just until all the family is gathered around the table for Shabbat dinner.
Despite the long cooking required, pot roast is extremely easy to prepare because it needs little tending while it cooks, and it produces satisfying food for a crowd or for several meals, often both, out of relatively inexpensive cuts of meat.
The slow cooking method results in butter-tender meat and plenty of rich, winey tomato sauce, that is usually served over pasta the next day, when all the roast is gone.



*Benedetta Guetta runs the blog Labna.it





Read more





Prime Ministers and Foreign Policy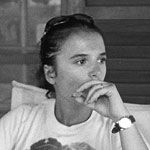 By

Anna Momigliano*



When Italy's new Prime Minister begun his term, earlier this year, pro-Israel commentators were quick to label him as the first pro-Israel left-leaning head of government in Italian history. In his inaugural speech the young and charismatic Matteo Renzi – a Democrat eager to distinguish himself from the old guard of his own party – had mentioned Israeli economy as a positive model: to some that was enough to hail him as the ultimate friend of the Jewish nation. Similarly, when, in June, Foreign Minister Francesca Mogherini officially warned Italian entrepreneurs not to make business with Israeli firms based in the West Bank, the same pro-Israel commentators were quick to label her as an enemy of the Jewish state, attempting to bring Israel to go bankrupt."
*Anna Momigliano is an Italian journalist currently based in Milan
Read more
Follow us on






This newsletter is published under difficult conditions. The editors of this newsletter are Italian journalists whose native language is Italian. They are willing to offer their energy and their skills to give international readers the opportunity of learning more about the Italian Jewish world, its values, its culture and its traditions.
In spite of all our efforts to avoid this, readers may find an occasional language mistake. We count on your understanding and on your help and advice to correct these mistakes and improve our publication.

Pagine Ebraiche International Edition is published by the Union of Italian Jewish Communities (UCEI). UCEI publications encourage an understanding of the Jewish world and the debate within it. The articles and opinions published by Pagine Ebraiche International Edition, unless expressly stated otherwise, cannot be interpreted as the official position of UCEI, but only as the self-expression of the people who sign them, offering their comments to UCEI publications. Readers who are interested in making their own contribution should email us at desk@ucei.it
You received this newsletter because you authorized UCEI to contact you. If you would like to remove your email address from our list, or if you would like to subscribe using a new email address, please send a blank email to desk@ucei.it stating "unsubscribe" or "subscribe" in the subject field.

© UCEI - All rights reserved - The articles may only be reproduced after obtaining the written permission of the editor-in-chief. Pagine Ebraiche - Reg Rome Court 199/2009 – Editor in Chief: Guido Vitale - Managing Editor: Daniela Gross.
Special thanks to: Francesco Moises Bassano, Susanna Barki, Monica Bizzio, Benedetta Guetta, Daniel Leisawitz, Gadi Luzzatto Voghera, Yaakov Mascetti, Francesca Matalon, Giovanni Montenero, Elèna Mortara, Lisa Palmieri Billig, Shirley Piperno, Giandomenico Pozzi, Daniel Reichel, Adam Smulevich, Simone Somekh, Rossella Tercatin, Ada Treves.

Questo notiziario è realizzato in condizioni di particolare difficoltà. I redattori di questo notiziario sono giornalisti italiani di madrelingua italiana. Mettono a disposizione le loro energie e le loro competenze per raccontare in lingua inglese l'ebraismo italiano, i suoi valori, la sua cultura e i suoi valori. Nonostante il nostro impegno il lettore potrebbe trovare errori e imperfezioni nell'utilizzo del linguaggio che faremo del nostro meglio per evitare. Contiamo sulla vostra comprensione e soprattutto sul vostro aiuto e sul vostro consiglio per correggere gli errori e migliorare.

Pagine Ebraiche International Edition è una pubblicazione edita dall'Unione delle Comunità Ebraiche Italiane. L'UCEI sviluppa mezzi di comunicazione che incoraggiano la conoscenza e il confronto delle realtà ebraiche. Gli articoli e i commenti pubblicati, a meno che non sia espressamente indicato il contrario, non possono essere intesi come una presa di posizione ufficiale, ma solo come la autonoma espressione delle persone che li firmano e che si sono rese gratuitamente disponibili. Gli utenti che fossero interessati a offrire un proprio contributo possono rivolgersi all'indirizzo desk@ucei.it

Avete ricevuto questo messaggio perché avete trasmesso a Ucei l'autorizzazione a comunicare con voi. Se non desiderate ricevere ulteriori comunicazioni o se volete comunicare un nuovo indirizzo email, scrivete a: desk@ucei.it indicando nell'oggetto del messaggio "cancella" o "modifica".

© UCEI - Tutti i diritti riservati - I testi possono essere riprodotti solo dopo aver ottenuto l'autorizzazione scritta della Direzione. Pagine Ebraiche International Edition - notiziario dell'ebraismo italiano - Reg. Tribunale di Roma 199/2009 - direttore responsabile: Guido Vitale - Coordinamento: Daniela Gross.
Realizzato con il contributo di: Francesco Moises Bassano, Susanna Barki, Monica Bizzio, Benedetta Guetta, Eugene Korn, Daniel Leisawitz, Gadi Luzzatto Voghera, Yaakov Mascetti, Francesca Matalon, Giovanni Montenero, Elèna Mortara, Lisa Palmieri Billig, Shirley Piperno, Giandomenico Pozzi, Daniel Reichel, Adam Smulevich, Simone Somekh, Rossella Tercatin, Ada Treves.