With the Italkim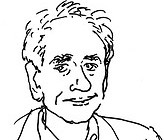 by

Guido Vitale

*

In its last meeting, the Council of the Union of Italian Jewish Communities devoted much attention to the plight of Israel and the Hamas terrorist aggression. Vittorio Dan Segre, Sergio Minerbi and Sergio Della Pergola also participated in the debate. Listening to these three leading experts who are among the best representatives of the Italkim, as well as authoritative editorialists of the magazine of Italian Jewry, Pagine Ebraiche, was helpful and inspiring. Surely it was also a sign of solidarity and friendship to all Italians who live in Israel as well as to the entire Israeli population.



*Guido Vitale is the editor-in-chief of Pagine Ebraiche

.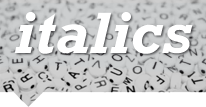 Italian Word of the Week:
ANTISEMITISMO

by

Daniela Gross



Sometimes geography reserves surprises. And if you look at the geography of the Italian Jews you can't help but being surprised. There are in Italy 21 Jewish Communities. Seventy per cent of Italian Jewry is in fact concentrated in Rome and Milan and there are Communities in Ancona, Bologna, Casale Monferrato, Ferrara, Firenze (Florence), Genova (Genoa), Livorno (Leghorn), Mantova (Mantua), Merano, Modena, Padova (Padua), Parma, Pisa, Torino (Turin), Trieste, Venezia (Venice), Vercelli and Verona.

But if you look at South Italy you will find only one, Naples.
The reason? The "Sud", how in Italian is called the South, has had during the centuries a history quite different from the rest of the country, until the 1861 when Italy was unified. And the situation of the Jews of the Sud reflects with clarity this difference. The Jewish presence in those areas dates back to the first century with alternative positive and bad periods. But at the time of the Spanish domination that long continuity of presence ceases in a dramatic way. At the middle of XVI century, between 1510 and 1541, the King of Spain Ferdinand the Catholic, the master of the expulsion of the Jews from Spain, decreed the same faith for the Jews of the Naples kingdom. It is a political decision – called Gherush - that repels the Jews in those lands until the middle of XIX century.

Today the Jewish "Sud" has anew its center in the ancient Community of Naples and is living a vibrant revival, with many cultural initiatives and a rediscovery of the Jewish identity from many who were forced to hide it during the bad times. It's a new phase in the long history of the Sud, in a sense a surprise: maybe more than geography.


Out of the Boot
Marta's Laid Back Australian Lifestyle
By Shirly Piperno*

Think far. Now think further, and you will find yourself in Australia. Marta Olifson, 23, decided to move to Sydney for her 5 months exchange, a place far from her lifestyle and family in Milan, where she is studying law at Bocconi University. "I thought I had one chance, I might as well 'give it a burl', as they say here. Although I could also have learned English in the United States or the UK, these places didn't inspire me as much. Plus they are accessible whenever I want, while Australia is a once-in-a-lifetime experience" Marta says about her peculiar choice, which she does not regret one bit.
Marta lives in Coogee, a suburb 30 minutes off Sydney on the seaside – and that beautiful sea is what she sees every morning when she wakes up. As we talk on Skype, she shows me the spectacular view from her flat through the webcam, and I can understand how it can make her "fall in love with that place".

*Shirly Piperno is a fashion styling and communication student at Istituto Marangoni, London.
Simone Somekh, student at Bar-Ilan University and freelance writer for the Jewish Italian press, contributed reporting.



Read more





Simplicity and Complexity
in Times of Bellic Strife


By

Yaacov Mascetti*



I am not an orderly man, I am rarely unswerving, and certainty is not my cup of tea. So in all the chaos of these days, in all the violence and senseless anger, I think that I'll allow myself a Joycean synthesis of events that took place here in the last three weeks. Three Jewish adolescents kidnapped and killed with merciless conviction, one Arab Israeli adolescent kidnapped and brutally tortured and burned alive, a mob rebellion in the Shoafat neighborhood (actually it's a Palestinian village) of Jerusalem, a Jewish mob manifesting through the streets of Jerusalem on the day of the funerals of the three adolescents and crying "Death to the Arabs!", rockets shot from the Gaza strip onto Israelis cities, forty thousand reserve soldiers called up for emergency duty, tanks ready to roll into Gaza, sirens, people running, Iron Dome, "surgical" air strikes on the city with the highest population density on the planet, almost 150 Palestinians dead in Gaza.
*

Ph.D., Department of Comparative Literature, Bar Ilan University
Read more
Follow us on






This newsletter is published under difficult conditions. The editors of this newsletter are Italian journalists whose native language is Italian. They are willing to offer their energy and their skills to give international readers the opportunity of learning more about the Italian Jewish world, its values, its culture and its traditions.
In spite of all our efforts to avoid this, readers may find an occasional language mistake. We count on your understanding and on your help and advice to correct these mistakes and improve our publication.

Pagine Ebraiche International Edition is published by the Union of Italian Jewish Communities (UCEI). UCEI publications encourage an understanding of the Jewish world and the debate within it. The articles and opinions published by Pagine Ebraiche International Edition, unless expressly stated otherwise, cannot be interpreted as the official position of UCEI, but only as the self-expression of the people who sign them, offering their comments to UCEI publications. Readers who are interested in making their own contribution should email us at desk@ucei.it
You received this newsletter because you authorized UCEI to contact you. If you would like to remove your email address from our list, or if you would like to subscribe using a new email address, please send a blank email to desk@ucei.it stating "unsubscribe" or "subscribe" in the subject field.

© UCEI - All rights reserved - The articles may only be reproduced after obtaining the written permission of the editor-in-chief. Pagine Ebraiche - Reg Rome Court 199/2009 – Editor in Chief: Guido Vitale - Managing Editor: Daniela Gross.
Special thanks to: Francesco Moises Bassano, Susanna Barki, Monica Bizzio, Benedetta Guetta, Sarah Kaminski, Annette Leckart, Daniel Leisawitz, Gadi Luzzatto Voghera, Yaakov Mascetti, Francesca Matalon, Giovanni Montenero, Elèna Mortara, Lisa Palmieri Billig, Shirley Piperno, Giandomenico Pozzi, Daniel Reichel, Adam Smulevich, Simone Somekh, Rossella Tercatin, Ada Treves.

Questo notiziario è realizzato in condizioni di particolare difficoltà. I redattori di questo notiziario sono giornalisti italiani di madrelingua italiana. Mettono a disposizione le loro energie e le loro competenze per raccontare in lingua inglese l'ebraismo italiano, i suoi valori, la sua cultura e i suoi valori. Nonostante il nostro impegno il lettore potrebbe trovare errori e imperfezioni nell'utilizzo del linguaggio che faremo del nostro meglio per evitare. Contiamo sulla vostra comprensione e soprattutto sul vostro aiuto e sul vostro consiglio per correggere gli errori e migliorare.

Pagine Ebraiche International Edition è una pubblicazione edita dall'Unione delle Comunità Ebraiche Italiane. L'UCEI sviluppa mezzi di comunicazione che incoraggiano la conoscenza e il confronto delle realtà ebraiche. Gli articoli e i commenti pubblicati, a meno che non sia espressamente indicato il contrario, non possono essere intesi come una presa di posizione ufficiale, ma solo come la autonoma espressione delle persone che li firmano e che si sono rese gratuitamente disponibili. Gli utenti che fossero interessati a offrire un proprio contributo possono rivolgersi all'indirizzo desk@ucei.it

Avete ricevuto questo messaggio perché avete trasmesso a Ucei l'autorizzazione a comunicare con voi. Se non desiderate ricevere ulteriori comunicazioni o se volete comunicare un nuovo indirizzo email, scrivete a: desk@ucei.it indicando nell'oggetto del messaggio "cancella" o "modifica".

© UCEI - Tutti i diritti riservati - I testi possono essere riprodotti solo dopo aver ottenuto l'autorizzazione scritta della Direzione. Pagine Ebraiche International Edition - notiziario dell'ebraismo italiano - Reg. Tribunale di Roma 199/2009 - direttore responsabile: Guido Vitale - Coordinamento: Daniela Gross.
Realizzato con il contributo di: Francesco Moises Bassano, Susanna Barki, Monica Bizzio, Benedetta Guetta, Sarah Kaminski, Annette Leckart, Daniel Leisawitz, Gadi Luzzatto Voghera, Yaakov Mascetti, Francesca Matalon, Giovanni Montenero, Elèna Mortara, Lisa Palmieri Billig, Shirley Piperno, Giandomenico Pozzi, Daniel Reichel, Adam Smulevich, Simone Somekh, Rossella Tercatin, Ada Treves.