"Everybody Wants Peace"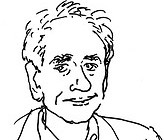 by

Guido Vitale

*

A very large enthusiastic audience greeted the great Israeli director Eran Riklis on the Piazza Grande in Locarno for the premiere of Dancing Arabs, his latest work. "I want - he said - to make a very simple statement: everybody wants peace. Everybody."



*Guido Vitale is the editor-in-chief of Pagine Ebraiche

.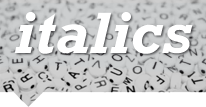 Italian Word of the Week:
GIORNATA

By

Daniela Gross



In some way the word of the week is strange. The Italian word "giornata" can only be translated as "day". But "giornata" has a nuance and perhaps this is the reason that most non Italian speakers find it difficult when they learn the language. When you talk about a "giornata", as we do in this issue, we mean the entire day: the period going from the morning to the evening, referring to all the things which happened in that time and to all the activities you did during the day. Thus, we say that we spend a "giornata" going to the sea or working or preparing meals and in another way we spell "Giornata" (with the G capitalized) for big public events.

There is no doubt that the "Giornata europea della cultura ebraica", the "European Day of Jewish Culture" we present in this issue, is a an important event. This is the day in which European Jewry opens its' doors to the public at large, to share with it its historical and artistic patrimony, provide dialogues and offer ideas to the public debate.

It is a central moment for a Jewish Community that across the centuries has experienced serious persecutions, marginalization and segregation. We hope this edition will also be more meaningful considering the wave of anti-Semitism sweeping through Europe at the moment. Jewish European Culture day which is planned to be held on September 14th, could be defined as a real "Giornata" also because it is full of activities: there are exhibitions, concerts, performances, visits to the synagogues and to Jewish places… In Italy it is an event that mobilizes the entire Community and it is really a beautiful day for us all to live together.


EVENTS
Getting Ready for the European Day of Jewish Culture
By

Simone Somekh*



As the new Jewish year slowly gets closer, the Jewish communities in Italy prepare to kick off the fall calendar with a relatively recent tradition – the European Day of Jewish Culture.
The international festival, which is reaching its 15th edition this year, is set to take place on Sunday, September 14th 2014, in 30 European countries. Only in Italy, it is going to be celebrated in 77 different locations. The event was given a theme, "Women in Judaism", which was readapted with the Latin term "Donna Sapiens" for the Italian public.



*Simone Somekh is a student at Bar-Ilan University, Israel, and writes as a freelance for the Jewish Italian press.




Read more





United for Israel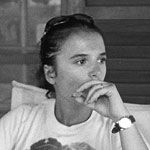 By

Anna Momigliano*



I've never seen Italy's Jewish community as united as during Operation Protective Edge.
This highly diverse and tiny community, composed of secular and Orthodox, Sephardi and Ashkenazi, conservatives and progressives, natives and immigrants, for once seemed to have found a common voice. Almost everyone, albeit with different nuances, seemed to support Israel's military operation against Hamas in Gaza. While it is certainly positive to see such a complex community speaking with one voice, one has to wonder what the reasons are behind such a united front.
*

Anna Momigliano is an Italian journalist currently based in Milan
Read more
Follow us on






This newsletter is published under difficult conditions. The editors of this newsletter are Italian journalists whose native language is Italian. They are willing to offer their energy and their skills to give international readers the opportunity of learning more about the Italian Jewish world, its values, its culture and its traditions.
In spite of all our efforts to avoid this, readers may find an occasional language mistake. We count on your understanding and on your help and advice to correct these mistakes and improve our publication.

Pagine Ebraiche International Edition is published by the Union of Italian Jewish Communities (UCEI). UCEI publications encourage an understanding of the Jewish world and the debate within it. The articles and opinions published by Pagine Ebraiche International Edition, unless expressly stated otherwise, cannot be interpreted as the official position of UCEI, but only as the self-expression of the people who sign them, offering their comments to UCEI publications. Readers who are interested in making their own contribution should email us at desk@ucei.it
You received this newsletter because you authorized UCEI to contact you. If you would like to remove your email address from our list, or if you would like to subscribe using a new email address, please send a blank email to desk@ucei.it stating "unsubscribe" or "subscribe" in the subject field.

© UCEI - All rights reserved - The articles may only be reproduced after obtaining the written permission of the editor-in-chief. Pagine Ebraiche - Reg Rome Court 199/2009 – Editor in Chief: Guido Vitale - Managing Editor: Daniela Gross.
Special thanks to: Francesco Moises Bassano, Susanna Barki, Monica Bizzio, Benedetta Guetta, Sarah Kaminski, Annette Leckart, Daniel Leisawitz, Gadi Luzzatto Voghera, Yaakov Mascetti, Francesca Matalon, Giovanni Montenero, Elèna Mortara, Lisa Palmieri Billig, Shirley Piperno, Giandomenico Pozzi, Daniel Reichel, Adam Smulevich, Simone Somekh, Rossella Tercatin, Ada Treves.

Questo notiziario è realizzato in condizioni di particolare difficoltà. I redattori di questo notiziario sono giornalisti italiani di madrelingua italiana. Mettono a disposizione le loro energie e le loro competenze per raccontare in lingua inglese l'ebraismo italiano, i suoi valori, la sua cultura e i suoi valori. Nonostante il nostro impegno il lettore potrebbe trovare errori e imperfezioni nell'utilizzo del linguaggio che faremo del nostro meglio per evitare. Contiamo sulla vostra comprensione e soprattutto sul vostro aiuto e sul vostro consiglio per correggere gli errori e migliorare.

Pagine Ebraiche International Edition è una pubblicazione edita dall'Unione delle Comunità Ebraiche Italiane. L'UCEI sviluppa mezzi di comunicazione che incoraggiano la conoscenza e il confronto delle realtà ebraiche. Gli articoli e i commenti pubblicati, a meno che non sia espressamente indicato il contrario, non possono essere intesi come una presa di posizione ufficiale, ma solo come la autonoma espressione delle persone che li firmano e che si sono rese gratuitamente disponibili. Gli utenti che fossero interessati a offrire un proprio contributo possono rivolgersi all'indirizzo desk@ucei.it

Avete ricevuto questo messaggio perché avete trasmesso a Ucei l'autorizzazione a comunicare con voi. Se non desiderate ricevere ulteriori comunicazioni o se volete comunicare un nuovo indirizzo email, scrivete a: desk@ucei.it indicando nell'oggetto del messaggio "cancella" o "modifica".

© UCEI - Tutti i diritti riservati - I testi possono essere riprodotti solo dopo aver ottenuto l'autorizzazione scritta della Direzione. Pagine Ebraiche International Edition - notiziario dell'ebraismo italiano - Reg. Tribunale di Roma 199/2009 - direttore responsabile: Guido Vitale - Coordinamento: Daniela Gross.
Realizzato con il contributo di: Francesco Moises Bassano, Susanna Barki, Monica Bizzio, Benedetta Guetta, Sarah Kaminski, Annette Leckart, Daniel Leisawitz, Gadi Luzzatto Voghera, Yaakov Mascetti, Francesca Matalon, Giovanni Montenero, Elèna Mortara, Lisa Palmieri Billig, Shirley Piperno, Giandomenico Pozzi, Daniel Reichel, Adam Smulevich, Simone Somekh, Rossella Tercatin, Ada Treves.