Big Data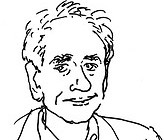 by

Guido Vitale

*

"If we just admitted that people are still needed in order for big data to exist, and if we were willing to lessen our fantasies of artificial intelligence, then we might enjoy a new economic pattern in which the bell curve would begin to appear in digital economic outcomes, instead of winner-take-all results. That might result in sustainable societies that don't fall prey to austerity, no matter how good or seemingly 'automated' technology gets. But the key point, the essential position from which we must not compromise, is to recognize that there is a space of alternatives. The pattern we see today is not the only possible pattern, and is not inevitable". (Jaron Lanier - Frankfurt, October 12th 2014).



*Guido Vitale is the editor-in-chief of Pagine Ebraiche

.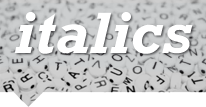 Italian Word of the Week CIMITERO

by

Daniela Gross



In Italy, as in any Jewish Community, the "cimitero" is among the most important services provided. The sound of it is very similar to the word "cemetery" because both the Italian and the English term derive from the Greek root koimetérion, i.e. "resting place". But we don't like talking about it, maybe influenced by the subtle but inevitable superstition that is still part of Italian lifestyle, and often, when we refer to it, we prefer the Hebrew "bet haim", which highlights the concept of transition more than that of the end.
Anyway, taking care and protecting Italian Jewish cemeteries represents an impossible challenge for some Communities, especially for the small ones, not to mention extinct communities or communities composed by only a few members. We are talking, in fact, about an incredible artistic, historic and affective patrimony: an invaluable heritage that illuminates important and sometimes hidden aspects of Italian culture and of the secular Jewish presence in the country.

Italian Jewish cemeteries are very ancient: the first tombstone in the magnificent Venice's Jewish cemetery dates back to 1389, Ferrara's cemetery was instituted in the 17th century and the Pisa's was created in the same period, while in Trieste it developed where it currently is in the first half of the 18th century as it happened in Bologna.

However, along the centuries and in particular after the terrible wound of the Shoah, Italian Jewry shrank in a dramatic way and the care of the cemeteries, now too huge for its needs, became difficult and often unaffordable. In the last decades, strong efforts have been made, also with State support, in order to catalogue the tombstones and to save some graveyards, in some cases the only testimony of a disappeared community. It will be a long and complicated war, but it is a challenge we must face.




culture
Between Italy and France,
a Nobel for the Art of Memory
By

Ada Treves



Memory, oblivion, identity, guilt. Around these issues Patrick Modiano, who commented on winning the Nobel prize with a simple "C'est bizarre!", has written about thirty novels, children's books, screenplays, song lyrics.

In a recent interview he declared having "the impression to have written the same book for 45 years." The profile on the official Noble Prize website is, as for all winners, amazingly simple. For Modiano, Nobel Prize for Literature 2014, it states that he was born on July 30th, 1945 in Paris, "where he lived at the time of the announcement". The official motivation follows: "for the art of memory with which he has evoked the most ungraspable human destinies and uncovered the life-world of the occupation".



Read more




OUT OF THE BOOT
Giulia, Cooking Out of the Box at Ottolenghi's
By

Shirly Piperno*



Today Giulia's favorite dessert is a pear almond crumble with a heart of blackberries.
"Actually…" she quickly adds, "If you asked a mother who is her favorite child, how could she answer?" That's how Giulia Bassan, 29, feels about the pastries she bakes at the legendary Ottolenghi restaurant on Motcomb Street, London, where she has been working for almost a year.

World-renowned entrepreneur, chef, best-selling author, social media personality, and much more ― Yotam Ottolenghi is the Israeli owner of a famous restaurant chain in London, in which Giulia, a Roman pastry chef, first gained interest due to its Jewish Italian name; in fact, "Ottolenghi" is the same name as her aunt's. However, when she entered the bright, open space restaurant with its delectable self-service food station and communal tables, it turned out to be much more than a heritage trip. Giulia fell in love with the concept ― a daring reinterpretation of both old and new Mediterranean dishes on-the-go, yet without lacking the attention to detail and freshness.

*Shirly Piperno is a fashion styling and communication student at Istituto Marangoni, London.
Simone Somekh, student at Bar-Ilan University and freelance writer, contributed reporting.



Read more





Double Life - Destiny
and Sukkot

By

Daniela Fubini*



If you don't know anything about Israel and Jewish life, it's best to not come around the holiday of Sukkot. You would get a very strange idea of how we live here. We go to synagogue bringing bundles of branches and leaves and a box protecting an abnormally large citrus (a cedar, as big as a big pomegranate, to stay with seasonal fruit). We then take out the cedar, and try to hold it together with the mentioned bundle of branches and leaves in one hand, and, to the astonishment of the visitors, we start an awkward dance while shaking the whole thing (called "Lulav") in a mysterious circular arabesque and chant a song that sounds much like an old Indian tune. Right, that's the Hoshanot seen from the women section - and the best we can do is hope that no cedar will roll on the floor before the end of the ceremony, otherwise, who knows, we may have to start from the beginning again
.



*Daniela Fubini (Twitter @d_fubini) lives and writes in Tel Aviv, where she arrived in 2008 from Turin via New York.
Read more
Follow us on






This newsletter is published under difficult conditions. The editors of this newsletter are Italian journalists whose native language is Italian. They are willing to offer their energy and their skills to give international readers the opportunity of learning more about the Italian Jewish world, its values, its culture and its traditions.
In spite of all our efforts to avoid this, readers may find an occasional language mistake. We count on your understanding and on your help and advice to correct these mistakes and improve our publication.

Pagine Ebraiche International Edition is published by the Union of Italian Jewish Communities (UCEI). UCEI publications encourage an understanding of the Jewish world and the debate within it. The articles and opinions published by Pagine Ebraiche International Edition, unless expressly stated otherwise, cannot be interpreted as the official position of UCEI, but only as the self-expression of the people who sign them, offering their comments to UCEI publications. Readers who are interested in making their own contribution should email us at desk@ucei.it
You received this newsletter because you authorized UCEI to contact you. If you would like to remove your email address from our list, or if you would like to subscribe using a new email address, please send a blank email to desk@ucei.it stating "unsubscribe" or "subscribe" in the subject field.

© UCEI - All rights reserved - The articles may only be reproduced after obtaining the written permission of the editor-in-chief. Pagine Ebraiche - Reg Rome Court 199/2009 – Editor in Chief: Guido Vitale - Managing Editor: Daniela Gross.
Special thanks to: Francesco Moises Bassano, Susanna Barki, Monica Bizzio, Angelica Edna Calò Livne, Eliezer Di Martino, Alain Elkann, Daniela Fubini, Benedetta Guetta, Sarah Kaminski, Daniel Leisawitz, Annette Leckart, Gadi Luzzatto Voghera, Yaakov Mascetti, Francesca Matalon, Anna Momigliano, Giovanni Montenero, Elèna Mortara, Lisa Palmieri Billig, Shirley Piperno, Giandomenico Pozzi, Daniel Reichel, Rachel Silvera, Adam Smulevich, Simone Somekh, Rossella Tercatin, Ada Treves.

Questo notiziario è realizzato in condizioni di particolare difficoltà. I redattori di questo notiziario sono giornalisti italiani di madrelingua italiana. Mettono a disposizione le loro energie e le loro competenze per raccontare in lingua inglese l'ebraismo italiano, i suoi valori, la sua cultura e i suoi valori. Nonostante il nostro impegno il lettore potrebbe trovare errori e imperfezioni nell'utilizzo del linguaggio che faremo del nostro meglio per evitare. Contiamo sulla vostra comprensione e soprattutto sul vostro aiuto e sul vostro consiglio per correggere gli errori e migliorare.

Pagine Ebraiche International Edition è una pubblicazione edita dall'Unione delle Comunità Ebraiche Italiane. L'UCEI sviluppa mezzi di comunicazione che incoraggiano la conoscenza e il confronto delle realtà ebraiche. Gli articoli e i commenti pubblicati, a meno che non sia espressamente indicato il contrario, non possono essere intesi come una presa di posizione ufficiale, ma solo come la autonoma espressione delle persone che li firmano e che si sono rese gratuitamente disponibili. Gli utenti che fossero interessati a offrire un proprio contributo possono rivolgersi all'indirizzo desk@ucei.it

Avete ricevuto questo messaggio perché avete trasmesso a Ucei l'autorizzazione a comunicare con voi. Se non desiderate ricevere ulteriori comunicazioni o se volete comunicare un nuovo indirizzo email, scrivete a: desk@ucei.it indicando nell'oggetto del messaggio "cancella" o "modifica".

© UCEI - Tutti i diritti riservati - I testi possono essere riprodotti solo dopo aver ottenuto l'autorizzazione scritta della Direzione. Pagine Ebraiche International Edition - notiziario dell'ebraismo italiano - Reg. Tribunale di Roma 199/2009 - direttore responsabile: Guido Vitale - Coordinamento: Daniela Gross.
Realizzato con il contributo di: Francesco Moises Bassano, Susanna Barki, Monica Bizzio, Angelica Edna Calò Livne, Eliezer Di Martino, Alain Elkann, Daniela Fubini, Benedetta Guetta, Sarah Kaminski, Daniel Leisawitz, Annette Leckart, Gadi Luzzatto Voghera, Yaakov Mascetti, Francesca Matalon, Anna Momigliano, Giovanni Montenero, Elèna Mortara, Lisa Palmieri Billig, Shirley Piperno, Giandomenico Pozzi, Daniel Reichel, Rachel Silvera, Adam Smulevich, Simone Somekh, Rossella Tercatin, Ada Treves.