A Century Ago.
And Today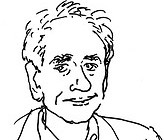 by

Guido Vitale

*

A fascinating exhibition that commemorates the 100th anniversary of the beginning of the First World War, organized by the State Archive in Trieste, presents many extraordinary documents that provide a deeper insight into the Europe of that time.
A circular dated 20 October, 1914, sent by the government authorities in Vienna to all schools in Trieste, which at the time was the main port city of the Habsburg Empire, recommends that all teachers should strive to show "what a solemn objective and what special cultural value there is in knowing the institutions and languages of foreign nations, and to persuade young people that such studies are their patriotic duty."
As Europe struggles even today to live up to these ideals of tolerance, civility and diversity, which were defeated at that time, it is important to remember that these are the only values under which Jewish communities can prosper and provide their best contribution to the society around them.
We hope that the many lessons that can be discerned from the experience of Trieste, which has learned to bridge many cultural and political fault lines, will help us to achieve these ideals.



*Guido Vitale is the editor-in-chief of Pagine Ebraiche

.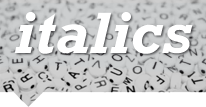 Italian Word of the Week:
MAGIA

By

Daniela Gross



"Magia" is the right Italian word to describe the Venice Ghetto. A fascinating "magia" ("magic") spreads through its narrow streets, along its tall buildings surrounded by water, and in the magnificent interiors of its synagogues. The Venice Ghetto, the first to be instituted in Europe as a forced place of residence for Jews, is about to have its 500th anniversary. To commemorate the event, a group of philanthropists led by the designer Diane von Furstenberg and the real estate investor Joseph Sitt have announced a $12 million restoration project for the Jewish Museum and the synagogues.
In a statement issued by the Venetian Heritage Council, Ms. von Furstenberg said: "As much as this renovation is about preserving the past and the rich history of the Venetian and Jewish communities, today it is also about the future. All of us are responsible for making sure that future generations – 500 years from today – have access to these stories of human culture and progress." This sense of responsibility towards the new generations is admirable, and not by chance the attention of the philanthropists was caught by this portion of the Italian Jewish patrimony, so immense and precious.
The project is funded by the Venetian Heritage Council and overseen by Renata Codello, the head of the Venice office of the Italian Culture Ministry under the Unesco program for the city. The renovations have yet to begin, but the program will be completed by 2016, the 500th anniversary of the ghetto's establishment.
.


BOOKS
Katja and a Great Jewish Novel
The First Translation
Is "Made in Italy"

By

Daniela Gross



The competition was tough, but it was the Italian publisher Adelphi that won first position. "Maybe Esther" - the literary debut of Katja Petrowaskaja, by many critics considered a masterpiece – was in fact published a couple of weeks ago in Italian, beating, in time, the French and American publishers who also obtained the rights to the book.
So, the Italian public, second only to the Germans reading in the original language, have now the great opportunity of being the first to approach, this autobiographical deeply tragic novel, in which Katja Petrowskaja tells the history of her multi-branched family, spread across many countries.



Read more




ITALIAN PORTRAITS
Giorgio Bassani. Each Book,
a New Life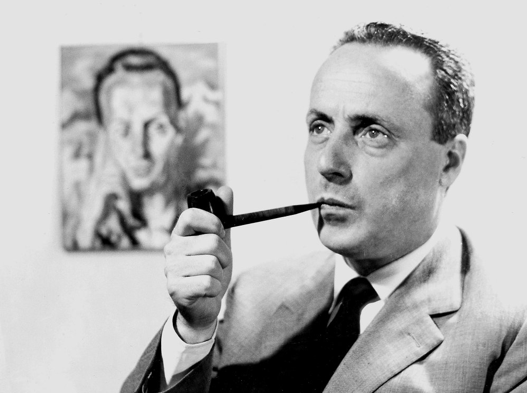 By

Sabina Muccigrosso*



"In life, if one wants seriously to understand how the world works, he must die at least once" (Garden of the Finzi-Continis, 1962). And die more than once was what Giorgio Bassani did, if you consider each book a new life. Born in Bologna in 1916, Bassani became best known for his short stories and novels, especially those set in the town in which he spent his childhood, Ferrara. Bassani was an Antifascist whose politics shine through in much of his writing. The Garden of the Finzi-Continis (1962), winner of the prestigious Premio Viareggio literary prize, is his most well-known novel: a semi-autobiographical work that tells the story of two Jewish families, middle-class and upper-class, during the Fascist period.



*Sabina Muccigrosso is a student at Muhlenberg College (Allentown, Pennsylvania, USA).




Read more




OUT OF THE BOOT
Manuel Moscati, Ready to Take Over X Factor Albania
By

Simone Somekh*



Since May, Manuel Moscati updates his Facebook page in two different languages ― Italian and Albanian.
"I'm following an online course to learn Albanian," he said.
Manuel Moscati, 29, from Rome, felt the urge to learn Albanian as soon as he was announced to be one of the contestants on the local edition of the worldwide talent show "X Factor". Manuel began to attend a singing school at 16 years old, following his older brother's footsteps. At 24 he joined and won many local singing contests and met his first producer. Then, a slow, intense road to success began; in 2012 the singer made it to the final round of the famous Italian pop song Festival of Sanremo, in the "Sanremo Social" category. Manuel is currently promoting his new single "L'Altra Parte di Me" (The Other Side of Me).



*Simone Somekh is a student at Bar-Ilan University, Israel, and works as a freelance writer.




Shirly Piperno, fashion styling and communication student at Istituto Marangoni, London, contributed reporting.





Read more





The End and the Beginning


By

Roberto Della Rocca*



The annual reunion of the last word of the Torah, "Israel," with the first word, "Bereshit" ("In the beginning"), constantly reminds us that our work is never finished and that living is a continuous renewal.
*Roberto Della Rocca is a rabbi and the Director of the Education Department at the Union of Italian Jewish Communities.
This article was translated from the Italian by Sabina Muccigrosso and Jazmine Pignatello, students at Muhlenberg College (Allentown, Pennsylvania, USA).
Read more
Follow us on






This newsletter is published under difficult conditions. The editors of this newsletter are Italian journalists whose native language is Italian. They are willing to offer their energy and their skills to give international readers the opportunity of learning more about the Italian Jewish world, its values, its culture and its traditions.
In spite of all our efforts to avoid this, readers may find an occasional language mistake. We count on your understanding and on your help and advice to correct these mistakes and improve our publication.

Pagine Ebraiche International Edition is published by the Union of Italian Jewish Communities (UCEI). UCEI publications encourage an understanding of the Jewish world and the debate within it. The articles and opinions published by Pagine Ebraiche International Edition, unless expressly stated otherwise, cannot be interpreted as the official position of UCEI, but only as the self-expression of the people who sign them, offering their comments to UCEI publications. Readers who are interested in making their own contribution should email us at desk@ucei.it
You received this newsletter because you authorized UCEI to contact you. If you would like to remove your email address from our list, or if you would like to subscribe using a new email address, please send a blank email to desk@ucei.it stating "unsubscribe" or "subscribe" in the subject field.

© UCEI - All rights reserved - The articles may only be reproduced after obtaining the written permission of the editor-in-chief. Pagine Ebraiche - Reg Rome Court 199/2009 – Editor in Chief: Guido Vitale - Managing Editor: Daniela Gross.
Special thanks to: Francesco Moises Bassano, Susanna Barki, Monica Bizzio, Benedetta Guetta, Sarah Kaminski, Annette Leckart, Daniel Leisawitz, Gadi Luzzatto Voghera, Yaakov Mascetti, Francesca Matalon, Giovanni Montenero, Elèna Mortara, Lisa Palmieri Billig, Shirley Piperno, Giandomenico Pozzi, Daniel Reichel, Adam Smulevich, Simone Somekh, Rossella Tercatin, Ada Treves.

Questo notiziario è realizzato in condizioni di particolare difficoltà. I redattori di questo notiziario sono giornalisti italiani di madrelingua italiana. Mettono a disposizione le loro energie e le loro competenze per raccontare in lingua inglese l'ebraismo italiano, i suoi valori, la sua cultura e i suoi valori. Nonostante il nostro impegno il lettore potrebbe trovare errori e imperfezioni nell'utilizzo del linguaggio che faremo del nostro meglio per evitare. Contiamo sulla vostra comprensione e soprattutto sul vostro aiuto e sul vostro consiglio per correggere gli errori e migliorare.

Pagine Ebraiche International Edition è una pubblicazione edita dall'Unione delle Comunità Ebraiche Italiane. L'UCEI sviluppa mezzi di comunicazione che incoraggiano la conoscenza e il confronto delle realtà ebraiche. Gli articoli e i commenti pubblicati, a meno che non sia espressamente indicato il contrario, non possono essere intesi come una presa di posizione ufficiale, ma solo come la autonoma espressione delle persone che li firmano e che si sono rese gratuitamente disponibili. Gli utenti che fossero interessati a offrire un proprio contributo possono rivolgersi all'indirizzo desk@ucei.it

Avete ricevuto questo messaggio perché avete trasmesso a Ucei l'autorizzazione a comunicare con voi. Se non desiderate ricevere ulteriori comunicazioni o se volete comunicare un nuovo indirizzo email, scrivete a: desk@ucei.it indicando nell'oggetto del messaggio "cancella" o "modifica".

© UCEI - Tutti i diritti riservati - I testi possono essere riprodotti solo dopo aver ottenuto l'autorizzazione scritta della Direzione. Pagine Ebraiche International Edition - notiziario dell'ebraismo italiano - Reg. Tribunale di Roma 199/2009 - direttore responsabile: Guido Vitale - Coordinamento: Daniela Gross.
Realizzato con il contributo di: Francesco Moises Bassano, Susanna Barki, Monica Bizzio, Angelica Edna Calò Livne, Eliezer Di Martino, Alain Elkann, Daniela Fubini, Benedetta Guetta, Sarah Kaminski, Daniel Leisawitz, Annette Leckart, Gadi Luzzatto Voghera, Yaakov Mascetti, Francesca Matalon, Anna Momigliano, Giovanni Montenero, Elèna Mortara, Sabina Muccigrosso, Lisa Palmieri Billig, Jazmine Pignatello, Shirley Piperno, Giandomenico Pozzi, Daniel Reichel, Rachel Silvera, Adam Smulevich, Simone Somekh, Rossella Tercatin, Ada Treves.