The Creation of Meaning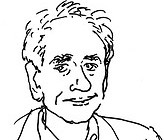 by

Guido Vitale

*

A film about the Nazi massacres against civilian population in Italy - specifically about the slaughter of hundreds of women, children and elders in Sant'Anna di Stazzema in 1944 - has raised much interest during the sixty-seventh edition of the Locarno Film Festival, held this last August.
It is perhaps not by chance that this new film by Simone Rapisarda Casanova, "The creation of meaning", was made by an Italian film director resident in Canada. Italians living abroad often remember with more clarity than those living in Italy the funding values of the Italian Republic and of democracy.



*Guido Vitale is the editor-in-chief of Pagine Ebraiche

.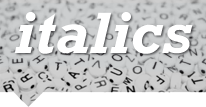 Italian Word of the Week:
DIASPORA

by

Daniela Gross



Let's be clear. If you ask Italians what a "fiorino" is, most of them more likely will tell you it is a popular van made by Fiat. But the word's roots actually go back to a time that recalls the glorious history of Florence. The golden florin - in Italian the "fiorino d'oro" - was a coin in use from 1252 to 1533 in the Republic of Florence. It was a precious coin (today its value would be about $200) and was the first European gold coin to play a significant commercial role on the old continent thanks to notable issues of currency and to the international network of Florentine banks.

Since 1988 the "fiorino" has become the most important gift of honor bestowed by the City of Florence to those who have distinguished themselves by their achievements.
Recently, as you can read in this issue, this award was accorded to Rav Joseph Levi, Chief Rabbi of Florence, for his commitment to interfaith dialogue. It is an important acknowledgment for Italian Jewry and for the historical Jewish Community of Florence (do visit the magnificent Moorish-style synagogue built in 1882 whenever you should visit Florence). The "Fiorino d'oro" recognizes the intricate work necessary to connect the different religions, traditions and habits which has become crucial in contemporary society. This message maybe never as necessary as today.


MOVIES
Jewish Creativity at Venice
Film Festival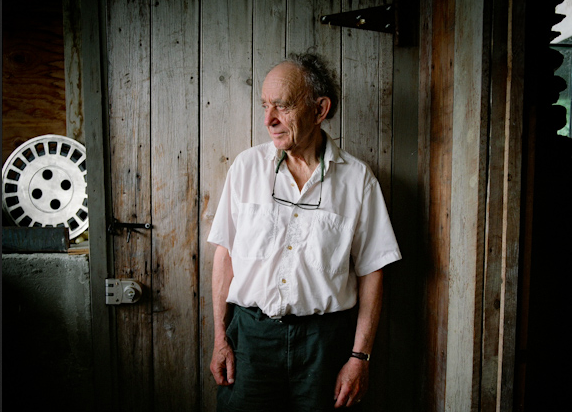 By

Daniela Gross



For moviegoers the upcoming week will be crucial as next Wednesday (Aug. 27) the historic Venice Film Festival opens its competition presenting, until September 3, a superb selection of the best contemporary auteur cinema with 55 world premiers.

At one time the Venice Festival was, along the Cannes Festival, the main event in the world of cinema. Times have changed: for some time now a new geography of festivals has come on the scene and international competition has became much stronger. However, Venice still maintains its position of absolute international prestige. To be or not to be selected for this competition makes a profound difference for a filmmaker, from whatever country he or she comes from.

At Venice, also in this 71th edition, Israeli cinema is well represented as is Jewish creativity. First of all, it should be noted that the Golden Lion for Lifetime Achievement has been awarded to Frederick Wiseman, the American independent filmmaker.



Read more




FEATURES
Milan Jewish Community
Gears Up for Expo
By

Rossella Tercatin



The Universal Exposition will open in Milan in less than 9 months. Running from May 1, 2015, the event promises to make the city the capital of the world for six months. Not only Milan, but the whole country is getting ready for it, in spite of the repeated problems – namely delays and scandals - which have come up during the past years.

"Feeding the Planet, Energy for Life", the theme chosen for Expo 2015, has aroused a lot of interest, as the high number of participants, 144 countries so far, plus a number of international organizations and other institutions, shows.


Read more





Pulled up Short – Pedagogical Dilemmas in the Middle East


By

Yaacov Mascetti*



Teaching literature in general is not an easy task – teaching literature in the Middle East is close to impossible. Every year I invest a gargantuan amount of physical (in class I walk around a lot, yell, gesticulate, drink, stand on tables, etc.) and psychological energy to challenge my very bright students at Bar-Ilan University. What I want to do in this piece is to address what motivates me to stand there, year after year, and teach courses in a field that is certainly going through rough times all over the world. This piece is also an acknowledgment to my teacher and friend, Prof. William D. Kolbrener of the Department of English Literature at BIU, and to my father, Paolo Mascetti, who has always been and still is an example of intellectual engagement and omnivorous curiosity. Now that I've got the oedipal stuff out, I can get to the point.
*Ph.D., Department of Comparative Literature, Bar Ilan University
Read more
Follow us on






This newsletter is published under difficult conditions. The editors of this newsletter are Italian journalists whose native language is Italian. They are willing to offer their energy and their skills to give international readers the opportunity of learning more about the Italian Jewish world, its values, its culture and its traditions.
In spite of all our efforts to avoid this, readers may find an occasional language mistake. We count on your understanding and on your help and advice to correct these mistakes and improve our publication.

Pagine Ebraiche International Edition is published by the Union of Italian Jewish Communities (UCEI). UCEI publications encourage an understanding of the Jewish world and the debate within it. The articles and opinions published by Pagine Ebraiche International Edition, unless expressly stated otherwise, cannot be interpreted as the official position of UCEI, but only as the self-expression of the people who sign them, offering their comments to UCEI publications. Readers who are interested in making their own contribution should email us at desk@ucei.it
You received this newsletter because you authorized UCEI to contact you. If you would like to remove your email address from our list, or if you would like to subscribe using a new email address, please send a blank email to desk@ucei.it stating "unsubscribe" or "subscribe" in the subject field.

© UCEI - All rights reserved - The articles may only be reproduced after obtaining the written permission of the editor-in-chief. Pagine Ebraiche - Reg Rome Court 199/2009 – Editor in Chief: Guido Vitale - Managing Editor: Daniela Gross.
Special thanks to: Francesco Moises Bassano, Susanna Barki, Monica Bizzio, Angelica Edna Calò Livne, Eliezer Di Martino, Alain Elkann, Daniela Fubini, Benedetta Guetta, Sarah Kaminski, Daniel Leisawitz, Annette Leckart, Gadi Luzzatto Voghera, Yaakov Mascetti, Francesca Matalon, Giovanni Montenero, Elèna Mortara, Lisa Palmieri Billig, Shirley Piperno, Giandomenico Pozzi, Daniel Reichel, Adam Smulevich, Simone Somekh, Rossella Tercatin, Ada Treves.

Questo notiziario è realizzato in condizioni di particolare difficoltà. I redattori di questo notiziario sono giornalisti italiani di madrelingua italiana. Mettono a disposizione le loro energie e le loro competenze per raccontare in lingua inglese l'ebraismo italiano, i suoi valori, la sua cultura e i suoi valori. Nonostante il nostro impegno il lettore potrebbe trovare errori e imperfezioni nell'utilizzo del linguaggio che faremo del nostro meglio per evitare. Contiamo sulla vostra comprensione e soprattutto sul vostro aiuto e sul vostro consiglio per correggere gli errori e migliorare.

Pagine Ebraiche International Edition è una pubblicazione edita dall'Unione delle Comunità Ebraiche Italiane. L'UCEI sviluppa mezzi di comunicazione che incoraggiano la conoscenza e il confronto delle realtà ebraiche. Gli articoli e i commenti pubblicati, a meno che non sia espressamente indicato il contrario, non possono essere intesi come una presa di posizione ufficiale, ma solo come la autonoma espressione delle persone che li firmano e che si sono rese gratuitamente disponibili. Gli utenti che fossero interessati a offrire un proprio contributo possono rivolgersi all'indirizzo desk@ucei.it

Avete ricevuto questo messaggio perché avete trasmesso a Ucei l'autorizzazione a comunicare con voi. Se non desiderate ricevere ulteriori comunicazioni o se volete comunicare un nuovo indirizzo email, scrivete a: desk@ucei.it indicando nell'oggetto del messaggio "cancella" o "modifica".

© UCEI - Tutti i diritti riservati - I testi possono essere riprodotti solo dopo aver ottenuto l'autorizzazione scritta della Direzione. Pagine Ebraiche International Edition - notiziario dell'ebraismo italiano - Reg. Tribunale di Roma 199/2009 - direttore responsabile: Guido Vitale - Coordinamento: Daniela Gross.
Realizzato con il contributo di: Francesco Moises Bassano, Susanna Barki, Monica Bizzio, Angelica Edna Calò Livne, Eliezer Di Martino, Alain Elkann, Daniela Fubini, Benedetta Guetta, Sarah Kaminski, Daniel Leisawitz, Annette Leckart, Gadi Luzzatto Voghera, Yaakov Mascetti, Francesca Matalon, Giovanni Montenero, Elèna Mortara, Lisa Palmieri Billig, Shirley Piperno, Giandomenico Pozzi, Daniel Reichel, Adam Smulevich, Simone Somekh, Rossella Tercatin, Ada Treves.