ITALIAN WORD OF THE WEEK Rabbino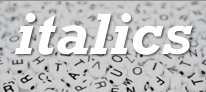 By Daniela Gross
As you can see, the Italian word for "rabbi" is not so different from the English and it is quite obvious, as both come from the common Hebrew root "rav". To tell the truth we use the Italian "rabbino" as frequently as the Hebrew "rav". It is one of the first Hebrew worlds taught since the kindergarten and you learn quickly to alternate them, also because the rabbis take much care of the education of the children and the young.
As you can read in this issue the Italian Rabbinate, which over the centuries has given illustrious exponents, has a strong relevance in the communities' life: by a spiritual, religious and cultural point of view as well as by the political side. Every Italian Community, except the smallest ones, has its Chief Rabbi. Along with the Community's president, the Rabbi is the most representative figure on the territory. Therefore, he takes part in the major public ceremonies, religious or civilians, and dialogues with the society.
In Italy the Rabbis are significantly represented within the UCEI, the Union of Italian Jewish Communities through a council composed by three representatives, at now rav Alfonso Arbib, rav Adolfo Locci, rav Alberto Moshe Somekh. This Rabbinical Council is responsible for all matters of a general nature, spiritual and cultural affecting the Italian Jewry and it is elected by the Rabbinical Assembly, which reunites all Italian rabbis and is now chaired by rav Giuseppe Momigliano (Genua).