Italian Word of the Week ARCHIVIO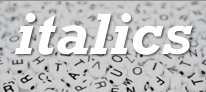 By Daniela Gross
The Italian word "archivio" derives from Greek and Latin – "archium" or "archivium". Except for the pronunciation, which is completely different (in Italian it sounds "ar-kee-vee-o), the word of the week is so similar to the English word "archive" that there is no need for translation. The role of the archives, to preserve the evidence of the past, has often been highlighted in Italian and in English, and it is crucial when we talk about the Shoah.
Without documents – whether they are letters, photographs, objects, or oral testimony – we run the risk of losing an immense piece our own history, and of squandering the efforts of the survivors that testify about their persecution.
To avoid this issue, the Cdec-Foundation Jewish Contemporary Documentation Center based in Milan, recently set up an important new service. The entire catalog of its library, along with the archival resources on the history of the Shoah in Italy, are now available online (http://digital-library.cdec.it). The website, which will be further improved in the near future, allows visitors to access interviews and testimonies about the Shoah, produced or collected by Cdec from the 1980's. You can also browse the list of the Italian victims and all their data (date of birth and death, places of arrest and detention). It is also possible to access photographs from various archival collections. The website boasts an unpublished collection of photographs of the childhood of Anna Maria and Primo Levi. This project is supported by the Ministry of Culture.