Italian Word of the Week PIO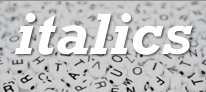 By Daniela Gross
Pio" is the Italian translation of Pius, a name which has Latin roots and means "pious, dutiful". In the past, twelve popes chose this auspicious name, the last one being Pius XII. He reigned from March 2,1939 to his death in 1958, during the dramatic years of the World War II. He has always been considered a controversial figure, mainly for his actions during the Shoah. Was he the "Pope of Hitler", as described by some historians, because he never took a public stand against the anti-Jewish persecutions? Or was he the "Vatican's Schindler", as many otherS refer to him, because many Jews in those years found their salvation in Catholic institutions?
While scholars still wait for the opening of the Vatican Archives, his name suddenly returned to the spotlight, triggering a harsh debate. On March 2, "Shades of Truth", a movie written and directed by the Italian Liana Marabini, and dedicated to Pius XII, was presented in the Vatican. The film didn't indulge in too many subtleties and portrayed the pontiff as saving over 800,000 Jews all over Europe. Ms. Marabini, who in the past directed other movies on the history of the Church, wanted in this way to support the pontiff's beatification.
However, "Shades of Truth" met with fierce opposition. Pagine Ebraiche had already alerted its readers about it ("The archives are still closed but Catholic cinematography gives us another fiction to rewrite history", it said), and after its presentation definitevely rejected it. So did the main Italian newspapers. Among them was also the Osservatore Romano, the Vatican's daily newspaper which stated: "It's not with works such as 'Shades of Truth' that one can help historical understanding of the actions of Pius XII and his Church in relation to the Jewish people during the World War II".