ITALICS Why this 17th-century Italian Jewish 'outlier' composer is joining Handel in S.F.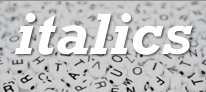 By Rob Gloster*
Courtney Beck, executive director of the Philharmonia Baroque Orchestra, was so intrigued by the story of 17th-century Italian Jewish composer Salamone Rossi that she created an entire series examining the work of Jewish musicians from Rossi's era to today.
Over the past three years, Philharmonia's Jews & Music Initiative has grown into a regular feature for the S.F-based ensemble that performs on period instruments and focuses mostly on music composed before 1830.
But the initiative also has evolved to include contemporary musicians. Globally acclaimed British Jewish cellist Steven Isserlis will be playing as part of a February performance at the Contemporary Jewish Museum in San Francisco, and a new work commissioned for 2020 will feature a cantata set to poems by Holocaust survivor Paul Celan.
The series originally was envisioned as a four-year program, but Beck said philanthropic support — especially from the Drs. Ross E. Armstrong and Jonas (Jay) K. Stern Jews & Music Fund — means it will have an extended run.
"It's definitely a permanent project. There are aspects that we're making up as we're going along, because we were stunned by the popularity," she said. "I am Jewish and this is something that I think we need to be doing, and I'm very proud we're the first orchestra in the United States doing this."
Each year the series features an oratorio by George Frideric Handel, who was not Jewish but who drew strong support from London's large 18th-century Jewish community and who wrote many of his major choral works about Jewish biblical figures.
Starting Thursday, Dec. 14, the Philharmonia will present four performances of Handel's "Joseph and His Brethren" in San Francisco, Palo Alto and Berkeley, and next year will present the composer's "Saul." These performances serve to kick off a three-part 2017-18 series, which will conclude in April at the University of Chicago with "Salomone Rossi: Baroque Music From Jewish Mantova."
Philharmonia music director and conductor Nicholas McGegan, an authority on Handel, said he'd like to focus on the debate about whether Handel's "Messiah" has anti-Semitic lyrics in a future season.
Handel, who lived from 1685 to 1759, debuted many of his oratorios during the Christian Lenten season in late winter/early spring, when operas were banned and musicians — and their audiences — were seeking performances.
"Opera was not allowed to be performed in that period, but Old Testament themes were OK as long as there was no action," McGegan said. "The whole idea is you can't perform something as sinful as opera during Lent, so [Handel] was able to cash in and do these oratorios as long as there was no acting. The audience came because there was nothing else to do. He expected a Jewish audience to come to his oratorios."
Beck said the focus on Handel shows that not all works in the Jews & Music series were written by Jews.
"It's not all Jewish music. It's not all liturgical music," she said. "Sometimes it's written by Jews and other times, like in the case of Handel, it's music written by non-Jews about Jewish subjects."
Rossi, a violinist and composer who lived from 1570 to around 1630, was so highly esteemed by the ruling Gonzaga family that he was excused from wearing the yellow badge required of Jews in Mantua (now part of Italy). He is one of history's rare Jewish composers who wrote both sacred and secular music.
"Rossi is an outlier in a sense that he wrote music for the synagogue and also worked for a Jewish theater company," McGegan said. "There are many Jewish composers, but as far as I know, very few of them wrote sacred music."
Since 2016 was the 500th anniversary of the Jewish ghetto in Venice, Philharmonia joined with Francesco Spagnolo, curator of UC Berkeley's Magnes Collection of Jewish Art and Life, to create a multimedia show featuring Rossi's music. It toured Harvard and Yale last year.
McGegan said he hopes to bring that program, or a similar one in the Jews & Music series, to places like Los Angeles or Washington, D.C., in coming years. He also envisions a Jews & Music weekend study program in the Bay Area.
The initiative includes new works tied to the Jewish experience, including the cantata commissioned for 2020 by composer Matthew Aucoin set to text by German-language poet Celan, whose parents died in Nazi concentration camps.
"Given what is going on in the world, this is a perfect time to introduce audiences of all kinds to the music-making that was going on in the past," Beck said. "If we can do this well, we will have taught audiences a lot about Jews, the role of Jews [and] the way Jews were perceived."
*This article was published in the Jewish News of Northern California on December 7, 2017.