ITALICS Stumbling Stone Holocaust Memorial Stolen In Northwest Italy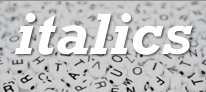 By JTA*
Italian police are investigating the theft of a "stumbling stone" Holocaust memorial to an Auschwitz victim.
The memorial, a gold-colored cobblestone-sized monument embedded in sidewalk, was stolen last week just a month after it was placed in Collegno, a suburb of Turin in northwest Italy.
Collegno Mayor Francesco Casciano called the theft a "deplorable act that goes beyond vandalism" as it took place at "a time when a resurgence of neofascism" threatens democratic society.
The stumbling stone commemorated Massimo De Benedetti, who was deported from Collegno and killed in Auschwitz in October 1944.
The theft was the latest in a spate of vandal attacks on stumbling stone memorials in Italy in recent weeks. These included the theft of one in Venice and defacement of one in Milan.
The incidents have taken place in the run-up to general elections scheduled for March 4, in which the populist Five Star Movement and virulently anti-immigrant, far-right League Party are expected to make strong showings.
On Feb. 3, a far-right activist and League supporter wounded six African migrants in a drive-by shooting in the central Italian town of Macerata. On Tuesday, Italy's Jewish leadership issued formal backing for a national anti-fascist demonstration scheduled to take place in Rome on Saturday but said it would not officially take part because of Shabbat.
*This article was published in The Forward on February 21, 2018.