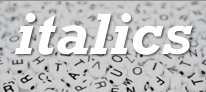 By Rachel Rummel*
Rome's Jewish quarter isn't perfumed by the aromas of savory pizza dough. Rather, caramelizing sugars, just-burnt nuts, raisins, and candied citrus waft along the cobblestone. Italians call this creation pizza ebraica, which means "Jewish pizza," even though it's a bar cookie. (Technically, the literal translation is "Hebraic pizza.")
Today, only one kosher bakery specializing in pizza ebraica remains in the former Jewish ghetto. The family-owned Pasticceria il Boccione has been in operation for nearly two centuries. The owners suspect that Jews fleeing the Spanish Inquisition brought the dish to Rome via Sicily, which was then-ruled by the Spanish. At the time, pizza simply meant "pie," which doesn't specify a sweet or savory leaning.
Jewish people living in Rome today still flock to this bakery for the lumpy, burnt bricks that encapsulate a taste of the past. But these crunchy, salty sweets aren't just for descendants of the Israelites: Pope Benedict XVI called pizza ebraica his favorite dessert.
*This article was published in Atlas Obscura.