ITALICS How members of Italy's Jewish community were stripped of their status as Italians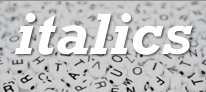 By Julie Carbonara*
The 80th anniversary of Mussolini's anti-Jewish Racial Laws have been marked in Italy with ceremonies and exhibitions.
The 1938 Royal Decree — which excluded Jews from public office and higher education, saw their civil rights restricted and their books banned — took effect on November 17, ending centuries of peaceful Jewish integration in the country.
The first shock-wave had come four months previously with the publication of the Racial Manifesto on July 13, mooting the concept of a "pure Italian race" of Aryan descent. A census of the Jews followed on August 22, singling out the Jews — all 58,412 of them — as not Aryan and therefore not Italian.
Commemorations this year for what has been described as "one of the darkest pages in Italian history" began in Trieste, the city in the north-east in which Benito Mussolini first announced the laws, where a plaque was unveiled by the local council and Jewish community.
But it is an interactive exhibition at the Italian President's official residence in Rome that truly highlights the Racial Laws' fateful link in a chain of events that led many Italian Jews to the extermination camps.
"Humanity Denied — From the Italian Racial Laws to Auschwitz" charts with brutal clarity the journey of a family of Roman Jews from their home in the Trastevere district to Auschwitz.
The multi-media event exhibits original documents — ranging from the Defence of the Race manifesto to the children's school reports — and home movies are used to immerse the viewer into the atmosphere of the time.
An adjacent exhibit shows the life of a non-Jewish family, depicting how two very similar experiences between 1915 and 1938, start diverging dramatically.
The impact of that year is also the theme of a remarkable documentary that recently opened the Rome Film Festival.
In 1938 – Quando scoprimmo di non essere più italiani ("1938 – When we discovered we were no longer Italian"), director Pietro Suber recreated the events that led from the Racial Laws to the mass deportations through five very different stories.
He does so by not just giving a voice to the victims but also presenting perpetrators and witnesses, including the "silent majority" that watched the tragedy unfolding and did nothing.
We are shown the fascist Jewish Ovazza family, who were murdered in 1943; "Moretto", a Jew from the Rome ghetto who survived by flirting with the niece of a collaborator; the Schonheit family from Ferrara coming through the camps; a Jewish woman who hid in the home of a Vatican engraver; and a family of alleged fascist informers.
It is a vivid snapshot of a country wrestling with confusion and contradictions, where cunning and luck serve better than old loyalties.
In a country like Italy, where the far-right is finding its voice again after years of being sidelined, the events of 1938 are a timely reminder of how quickly and easily things can change.

*The article was published in the London Jewish Chronicle on November 16, 2018.