Italics – Mystery of wartime Haggadah remains unsolved on 75th anniversary, Yad Vashem says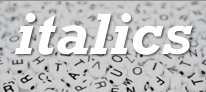 By Daniel Sugarman*
In April 1944, 75 years ago, a group of Jews gathered together for a Pesach Seder like few others.
The setting was Bari, Italy — more precisely, a British army camp in the southern Italian city, established as the Allies slowly fought their way up through the country.
And the participants were soldiers: Jews from both the British and US armed forces, as well as the Italian underground.
The US army, through New York's National Jewish Welfare Board, had issued copies of the Haggadah to Jewish soldiers. And in one Haggadah in use at the Seder, a number of those who attended signed their names.
Some, like Eli Zohar and Peretz Rosenberg, were from Kibbutzim in what was still British Mandatory Palestine. Others came from America, or Italy, even Poland. And there were at least two Jewish soldiers from the UK, a "Phil Goldberg" from Brighton and a soldier with the last name of "Rose" from Hull.
The Haggadah is now in the collection at Yad Vashem, with the museum saying that it was found among the belongings of Yaakov Stern, a Holocaust survivor, after his death, with his son subsequently donating the Haggadah to Israel's Holocaust Memorial for posterity.
However, it is a mystery as to how it came into Mr Stern's possession.
"There is no information on how he came to have it," the museum says.
Some of those present at the Seder would later end up fighting in the Palmach during Israel's War of Independence. But others, who had not signed their names in the Haggadah, suffered a different fate.
As Yad Vashem says in its exhibition description of the Haggadah, other paratroopers, such as Enzo Sereni, Yoel Palgi and Peretz Goldstein, were caught behind enemy lines by the Nazis.
"The day after the Seder, Palgi and Goldstein were parachuted into Yugoslavia, and from there they entered Hungary. They were caught in Budapest, interrogated and tortured, and sent to the camps. Palgi managed to escape from the deportation train, and Goldstein was sent to the Oranienburg camp, where he was murdered", the museum said.
"In May 1944 Enzo Sereni parachuted into Northern Italy and fell into German hands. He was sent to Dachau and executed there in November 1944."
During the last eight years, Yad Vashem has collected more than 265,000 items relating to the Holocaust – including personal effects, artworks and official documentation – and recorded the stories behind them, as part of its "Gathering the Fragments" campaign.
Many of these will be stored in a brand new state of the art facility, the Shoah Heritage Collections Centre, which will be built at the Holocaust Memorial's site, as part of its aim to preserve, catalogue and display these items as everlasting witnesses to the horrors of the Holocaust.

*The article was published in The Jewish Chronicle on April 18, 2019.