Italics – Why did Italian Jews of old marry before Pesach?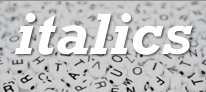 By Kobi Nachshoni
An ancient scripture discovered in Florence, Italy, uncovered an old Jewish Italian custom: to marry off several men and women in a mass ceremony on the eve before Passover.
The scripture, that is now being put for auction, and the custom it describes, remained a mystery until Rabbi Riccardo Di Segni, Chief Rabbi of Rome, made it his mission. But careful investigation recently solved the mystery.
The famous document was a 317-year-old ketubah, a traditional Jewish marriage agreement, and it lead Di Segni to the story behind the ancient custom. The Ketubah, randomly found in the Jewish archive in Rome, was covered in colorful and golden decorations and bared hand-crafted drawings of a bride and a groom wearing fine cloths, alongside lions and decorated horses.
But what caught Di Segni's eye wasn't the unique decoration, but the unusual date of the wedding: April 12, 1702, a day before Passover.
Why did the groom, Shlomo Menahem, son of Shmuel Meir from Urbino, and the bride, Bonina daughter of Raphael, marry on the eve of the holiday?
Why did they choose this specific evening, in which Jews traditionally finish the tiresome cleaning of their homes from wheat products and go around the house checking for hidden crumbs?
Di Segni devoted years to researching the puzzling question, and recently discovered that the Roman Jewish Community used to organize a mass wedding on this particular date and hold one ceremony and once big wedding feast.
"I was very surprised," said the rabbi. "But apparently this became popular since this is the last night before the Counting of the Omer (a 49-day period in which Jews don't hold weddings or follows mourning customs), and since people were poor, they wanted to use all their wheat before Passover."
"We thought this was a Roman custom, but now we realize it was also practiced by the Jews of Urbino and Florence," says Di Segni.
After the mystery was solved, the adorned Ketubah was sent to the international King David auction house and is expected to fetch $40,000 to $50,000.
*The article was published in Ynet on June 22, 2019.