NEWS UCEI and Israeli no-profit launch initiative to teach new technologies to less savvy users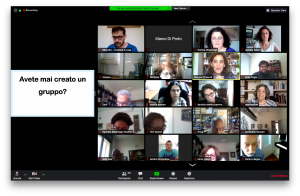 By Pagine Ebraiche staff
The Union of Italian Jewish Communities and the Israeli non-profit Machshavah Tovah have launched an initiative to teach the use of new technologies to less savvy users.
The project "Together at home" offers a website and a series of virtual daily classes – every morning at 11 – covering some of the more popular applications and platforms, such as WhatsApp, Facebook and Youtube.
In order to make sure that all those interested in joining the classes, held on Zoom, can do, a hotline operates every day from half an hour before the class and for the whole event. Participants can just call to receive technical support.
Machsheva Tovah has been working in the field of making technologies accessible to the elderly and people in the periphery in Israel for over 15 years.
The initiative is made possible also by several donors.