Mazal Tov! Jewish weddings on display A joyful story of love and tradition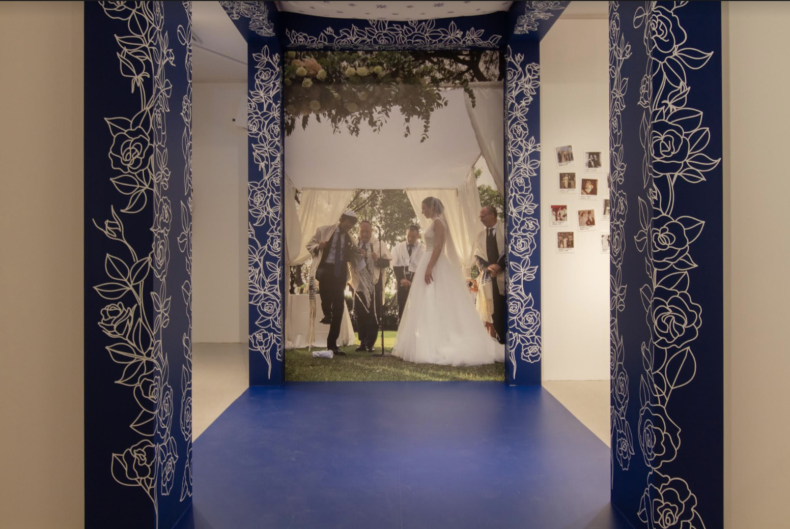 The National Museum of Italian Judaism and the Shoah of Ferrara celebrates its reopening with a new exhibition, "Mazal Tov! The Jewish wedding", curated by Sharon Reichel and Amedeo Spagnoletto and set up by the architect Giulia Gallerani, that was inaugurated on June 4.
"After months of forced closure caused by the health crisis, in which the MEIS still continued to work, we decided to inaugurate the reopening with a joyous exhibition, a true and proper "wedding invitation". Marriage is a cornerstone for Judaism, it symbolizes the continuity of the rites and traditions and it is marked by a vital ceremony and rich with significance", highlights the president of the MEIS Dario Disegni, during the exhibition presentation to the press. An initiative that is set to satisfy "the curiosity of many visitors" and wants to be a sign of hope for the future. An opportunity to reopen to the public and ferry it to the great exhibition that will be open in autumn, titled "Beyond the ghetto. Inside & Out".
"We wanted to offer the visitors an exhibition that was good for the heart", notes the director of MEIS Amedeo Spagnoletto. "Marriage is one of the deepest acts of love and trust in regards to the future and it brings with it a message of universal hope, a balm for the complex time in which we currently live. 'Mazal Tov!' is an exhibition that contains the past and the present, ancient rites and modern practices and although in its specificity, will be able to involve anyone who comes to visit it".
To bring their greetings on behalf of the Municipality of Ferrara and the Emilia-Romagna Region, which gave patronage to the exhibition together with the Union of Italian Jewish Communities, respectively the Councillor for Culture Marco Gulinelli and the Budget Assessor Paolo Calvano. The presence of these entities within the MEIS has been consolidated in these days, explained Disegni. "Indeed, the minister of Culture Dario Franceschini signed the decree of approval of the new statute of the MEIS that recognizes Ferrara, Emilia-Romagna and the UCEI as essential partner of the museum in".
This collaboration continues with the exhibition "Mazal Tov! The Jewish wedding", which will remain open until September 5 and was carried out thanks to the support of the Ministry of Education, the institute of Contemporary History of Ferrara, and the secondary school "Antonio Roiti" and the contribution of DiMedia, Hera Group, Bottari Lattes Foundation and Marchese Cav. Guglielmo De Lévy Jewish Foundation.
(Above, the evocative installation set up at the MEIS reminding the chuppah, the canopy under which the couple stands during the wedding. Image by Francesco Mancin e Bruno Leggieri)
Translated by Oyebuchi Lucia Leonard and revised by Antonella Losavio, students at Trieste University and the Advanced school for interpreters and Translators of Trieste University, interns at the newspaper office of the Union of the Italian Jewish Communities.