Football, Israel captain signed in Venice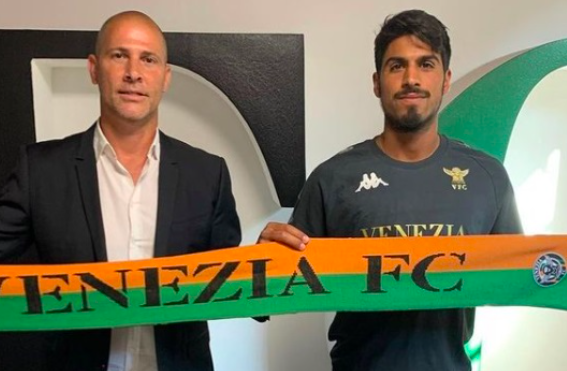 By Adam Smulevich
Venezia Football Club, Venice's soccer team which has just been promoted to Italian top professional league Serie A, has announced the purchase of the captain of the Israeli national team: Dor Peretz, 26, from Maccabi Tel Aviv. He is the third player from Israel to play in Italy after Tal Banin, in Brescia from 1997 to 2000, and Eran Zahavi, in Palermo from 2011 to 2013. Before them it would have been the turn of Ronny Rosenthal, recruited by Udinese in 1989. A contract terminated just a few hours after signing, due to his health problems. In the background, some demonstrations of anti-Semitic hatred on the part of the local fans had a strong impact on the media at the time. A story that therefore remains, in its own way, a symbol.
In his career Peretz has won three Israeli championships, two League Cups and two Super Cups. The debut in the senior national team (20 appearances and two goals) dates back to 2015. His goal is to be a starter in a team that, being away from Serie A for many years, will have as its main objective the permanence in the league.
Banin's evaluation, which has remained in the hearts of Brescia fans, is very positive: "Dor is a guy who has the right mind to try to establish himself in Italy. This step will be decisive to say if he can make a further leap in quality". According to Banin, "he will have to speed up the game and get used to Italian rhythms". But, being a smart guy, "he has all the potential to do well".