A new UCEI project dedicated to caregivers "It's time to change our disability culture"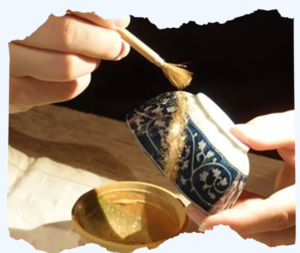 That of caregivers, family members who assist a relative who is sick and or disabled, in Italy is a rather large minority of around two million people. However, the measures to support them do not always appear adequate and not even well centered on the various critical issues posed by this situation, especially when it comes to supporting children and young people suffering from serious disease.
"There is no real culture of disability in Italy" explains Caterina Adami Lami, president of the Florentine non-profit organization Ulisse, which has been involved in this field for 25 years. To deal with this issue, a new project titled "The family that cares", started from a collaboration with the Union of the Italian Jewish Communities and was realized with a share of the Otto per Mille collection destined for UCEI.
It involves a series of online meetings, addressed to family members, operators in the medical-assistance sector, educators, and teachers, focused on issues such as acceptance of disease; identification of a balance point between care, work, and sociality; play therapy and reading.
The training and informative path are now fully accessible online on the association's YouTube channel and it offers a precious wealth of ideas. "The one with the UCEI – stresses Adami Lami, president of the non-profit organization – was a particularly significant collaboration. There is indeed a long way to go. So it's good to join forces".
Adami Lami starts from an observation: "Everyone fights for their own rights. Teachers do it and so doctors, but never caregivers … it is as if they were resigned to a situation that, many times, leads them to erase themselves. Italy is the only country in Europe where there are no legal figures that adequately protect them. In addition, a law has been lying in the Senate for some time, although it is not acceptable as it is drafted. Contributions are expected for only three years ".
But it is not just a problem of resources, he points out. "It is essential that the one who assists does not end up finding themselves in the condition of that harmful self-annihilation. There must be spaces, even small ones, to dedicate to one's person. Something that helps you feel alive, to give meaning to your day and that of your child. A fundamental aspect, but too often left at the margins". There is also a lack of dedicated professionals: "The pediatrician cannot be, the social worker who generally deals with practical things, relatives and friends who try to help out within the limits of their possibilities also cannot".
It is therefore also cultural a gap, which among its effects has "a misleading pietistic approach and against which we will not stop fighting". The project developed with the UCEI had as its center the concept of repair and an associated profound message: "Every wound, every defect, can be repaired in order to acquire uniqueness and beauty. Wounded 'imperfect' people, if 'repaired' with intelligence, creativity, and love, can acquire a perfection that is both unique and beautiful".