"Pesach, a feast of life"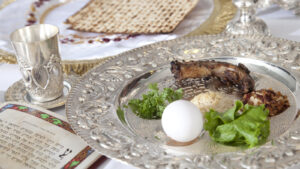 Passover as an opportunity for rediscovering lightheartedness after two years of the pandemic, but also as a moment of profound awareness to reflect on the "meaning of life, salvation, and freedom to act, especially because of the very difficult weeks of the war in Ukraine, that reaches our realities evidently not as remote as we sometimes imagine".
Thus, the UCEI president Noemi Di Segni remarked in a message to Italian Jewry on the occasion of Passover. Freedom as a status and the liberation that precedes it, she recalled, "are conditions for planning one's future that cannot take place in solitude and in a void but within a framework of values, first of all, that of life and dignity of human beings and aggregation to the People". Being part of a Jewish community to fully exercise the freedom to be Jewish, to know and preserve a millenary history, tradition, and contribution to the development of humanity are in this perspective "our daily challenges, which in the days of celebration – especially on Pesach – take on absolute concreteness, translating into lively doing, organizing, cooking, praying, narrating and handing down". All this, she remarked, "thanks to the commitment and collaboration of all of you – presidents, rabbis, councilors, secretaries, employees, collaborators, young people, consultants, and volunteers who with dedication helped to reach this holiday". The thought, Di Segni finally points out, "crosses different existential planes and goes to all those who are limited by the virus or other diseases wishing them a speedy recovery, to families in mourning – even in Israel for the recent attacks – expressing our closeness to the families who have joined our communities by finding a corner of light, fleeing the war in the hope of being able to alleviate a part of the horror experienced".