Mantua Pages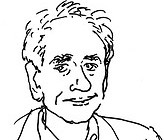 by

Guido Vitale

*

La Gazzetta di Mantova, the Italian newspaper founded in 1664, celebrates in these days its 350 years. A major exhibition at Palazzo Te celebrates this extraordinary event in correspondence with the prestigious Festivaletteratura, which attracts in town big crowds from all over the world. A newspaper enshrines three and a half centuries of history, a beautiful city and its ancient, charming Jewish community. To the journalists of the Gazzetta di Mantova, to the editor in chief Enrico Grazioli and to all its readers, our sincere best wishes.



*Guido Vitale is the editor-in-chief of Pagine Ebraiche

.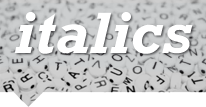 Italian Word of the Week:
MUSEO

by

Daniela Gross



This is a very easy word. "Museo" (to be pronounced Moo-zay-o) is the Italian version of "Museum" – a world, by the way, derived from the Latin and the ancient Greek that means "location sacred to the Muses". Italy is a country renown and beloved for its Museums, and the Jewish Museums are a significant part of that cultural patrimony. Generally set up by the Jewish Communities and hosted in their ancient synagogues and buildings, they exhibit the magnificent heritage of the Italian Jews: ritual and familiar objects, precious tissues, ancient Torah rolls, documents and others evidences of the historical Jewish presence in Italy that dates back about twenty two centuries. But despite the dramatic wound inflicted by the Holocaust to the Italian Jewry, the Italian Shoah Museum are still moving their first steps and the scenario is almost complex. A Shoah Museum was instituted on April 2003 by the Italian Parliament in Ferrara, a city in central Italy that has a rich Jewish history (not by chance, soon to be conceived and enlarged as a museum of the Italian Jewry).
A couple of years later another project developed, aimed to create a Museum dedicated to the Shoah in the Capital (you can read about its recent evolution in this issue) and in the meantime also Milan was at work, creating a center for the Memory at Platform 21 in the Central Train Station. From here, between 1938 and 1945, forty five trains left to the camps transporting Jews and other deportees. A museums' network focused on the Shoah is thus forming across Italy creating, along with the Communities' museums, an exhaustive portrait of the Jewish Italian history.


EVENTS – MILAN JEWISH FESTIVAL
The Long Journey towards Freedom
By

Rossella Tercatin



Four nights and three days of lectures, performances, concerts, workshops at a dozen different locations. Milan Festival Jewish and the City will take place from Saturday evening September 13 to Tuesday September 16, offering all of these and much more. This year edition main theme will be the story of Pesach and the long journey of the Jewish people towards freedom.

"According to Jewish tradition, not a day should pass without the Yetziàt Mitzràim, the Exit from Egypt, being remembered," underlines Rabbi Roberto Della Rocca, Director of the Department of Education and Culture of the Union of Italian Jewish Communities and director of the festival. Yetziàt Mitzràim, stresses the deep meaning and universal values inherent to the story of Exodus. "We will focus on issues that are not only stimulating but also extremely relevant in this day and age".


Read more




EVENTS – MILAN JEWISH FESTIVAL
Jonathan Gottschall: "We Are What We Tell"
During last Friday's lecture in Mantua, at the Festivaletteratura, probably the best known literary festival in Italy, Jonathan Gottschall has explained how fiction is the most "ancient and powerful virtual reality technology, and it simulates the great dilemmas of human life." Professor of English, literary exponent of Darwinism, prolific author, Gottschall writes with equal ease for the New York Times and for scientific journals. Today he will be in Milan, at the Sormani public library, where he will introduce the presentation of "Jewish and the City", the international Jewish culture festival, this year at its second edition. Gottschall has given to the portal of Italian Jewry
www.moked.it
a text that gives an idea of what he'll be explaining at the lecture for Jewish and the City, titled "We are what we tell". A second speach, taking place at the Fondazione Feltrinelli in the late afternoon, is titled "The Storytelling Animal. How Stories Make us Human", like his last book, that has been translated in Italian by Bollati Boringhieri, as "L'istinto di narrare. Come le storie ci hanno reso umani".


Read more




DIALOGUE
A Challenge to Barbaric Extremism
By

Lisa Palmieri Billig*



The St. Egidio Community's annual meeting of the world's religious leaders this year is taking place in Antwerp, a city of 506,000 inhabitants, 171 different nationalities, with 28% of the population (about 163,417 people) belonging to an ethnic minority. For percentages of ethnic and religious diversity, this comparatively small city of Antwerp comes third only after Amsterdam and New York.

There are 178 Christian churches of all denominations (Catholic, Protestant , Evangelical, Orthodox), 48 mosques, 32 synagogues, various Buddhist, Hindu and Jain temples as well as humanist and secular places of contemplation -- including mysterious categories such as "The Spiritual Skeptic" - (a sign over a storefront window that caught our attention as we were entering city center by bus).



*Lisa Palmieri Billig is the American Jewish Committee Representative in Italy and Liaison to the Holy See.




Read more





What Do We Talk About
When We Talk About Women?

By

Anna Segre*



This year the theme of the European Day of Jewish Culture (September 14) does not seem on the surface to pose problems of interpretation. There is no ambiguous "2.0"; no doubts as to what constitutes
Jewish humor (or even if it exists); no discussions about how the term "nature" should be understood. There's little to debate about what a woman is. The complications arise when we must decide instead what Judaism is: do we mean only Orthodox Judaism, given that the Italian Jewish Communities are all—at least formally—Orthodox?
*Anna Segre is a teacher.

Read more
Double Life - Back to "Not-War"


By

Daniela Fubini*



And so it is, the war has come to end. I don't know a single person in Israel that thinks that this absence of war is in any way peace; indeed it's called "cease-fire", and not peace. However we want to see it, though, we are not currently at war, and on top of that September sneaked into our calendars and also work went back to normal: no Red Alarm disturbing our concentration, interrupting our phone conversations, sending us to share the dusty stairwell with neighbors of other floors in our tall building quite too close to the Kiryia, the not-so-secret HQ of the military during wartime. The school year eventually opened with only one day of shift, Tel Aviv traffic jams are back into the usual irrationality, and on weekends the beach is back to a typical less tourist gear and it is quite enjoyable. The water is beautiful, this time of the year.
*Daniela Fubini (Twitter @d_fubini) lives and writes in Tel Aviv, where she arrived in 2008 from Turin via New York.
Read more
Follow us on






This newsletter is published under difficult conditions. The editors of this newsletter are Italian journalists whose native language is Italian. They are willing to offer their energy and their skills to give international readers the opportunity of learning more about the Italian Jewish world, its values, its culture and its traditions.
In spite of all our efforts to avoid this, readers may find an occasional language mistake. We count on your understanding and on your help and advice to correct these mistakes and improve our publication.

Pagine Ebraiche International Edition is published by the Union of Italian Jewish Communities (UCEI). UCEI publications encourage an understanding of the Jewish world and the debate within it. The articles and opinions published by Pagine Ebraiche International Edition, unless expressly stated otherwise, cannot be interpreted as the official position of UCEI, but only as the self-expression of the people who sign them, offering their comments to UCEI publications. Readers who are interested in making their own contribution should email us at desk@ucei.it
You received this newsletter because you authorized UCEI to contact you. If you would like to remove your email address from our list, or if you would like to subscribe using a new email address, please send a blank email to desk@ucei.it stating "unsubscribe" or "subscribe" in the subject field.

© UCEI - All rights reserved - The articles may only be reproduced after obtaining the written permission of the editor-in-chief. Pagine Ebraiche - Reg Rome Court 199/2009 – Editor in Chief: Guido Vitale - Managing Editor: Daniela Gross.
Special thanks to: Francesco Moises Bassano, Susanna Barki, Monica Bizzio, Angelica Edna Calò Livne, Eliezer Di Martino, Alain Elkann, Daniela Fubini, Benedetta Guetta, Sarah Kaminski, Daniel Leisawitz, Annette Leckart, Gadi Luzzatto Voghera, Yaakov Mascetti, Francesca Matalon, Giovanni Montenero, Elèna Mortara, Lisa Palmieri Billig, Shirley Piperno, Giandomenico Pozzi, Daniel Reichel, Adam Smulevich, Simone Somekh, Rossella Tercatin, Ada Treves.

Questo notiziario è realizzato in condizioni di particolare difficoltà. I redattori di questo notiziario sono giornalisti italiani di madrelingua italiana. Mettono a disposizione le loro energie e le loro competenze per raccontare in lingua inglese l'ebraismo italiano, i suoi valori, la sua cultura e i suoi valori. Nonostante il nostro impegno il lettore potrebbe trovare errori e imperfezioni nell'utilizzo del linguaggio che faremo del nostro meglio per evitare. Contiamo sulla vostra comprensione e soprattutto sul vostro aiuto e sul vostro consiglio per correggere gli errori e migliorare.

Pagine Ebraiche International Edition è una pubblicazione edita dall'Unione delle Comunità Ebraiche Italiane. L'UCEI sviluppa mezzi di comunicazione che incoraggiano la conoscenza e il confronto delle realtà ebraiche. Gli articoli e i commenti pubblicati, a meno che non sia espressamente indicato il contrario, non possono essere intesi come una presa di posizione ufficiale, ma solo come la autonoma espressione delle persone che li firmano e che si sono rese gratuitamente disponibili. Gli utenti che fossero interessati a offrire un proprio contributo possono rivolgersi all'indirizzo desk@ucei.it

Avete ricevuto questo messaggio perché avete trasmesso a Ucei l'autorizzazione a comunicare con voi. Se non desiderate ricevere ulteriori comunicazioni o se volete comunicare un nuovo indirizzo email, scrivete a: desk@ucei.it indicando nell'oggetto del messaggio "cancella" o "modifica".

© UCEI - Tutti i diritti riservati - I testi possono essere riprodotti solo dopo aver ottenuto l'autorizzazione scritta della Direzione. Pagine Ebraiche International Edition - notiziario dell'ebraismo italiano - Reg. Tribunale di Roma 199/2009 - direttore responsabile: Guido Vitale - Coordinamento: Daniela Gross.
Realizzato con il contributo di: Francesco Moises Bassano, Susanna Barki, Monica Bizzio, Angelica Edna Calò Livne, Eliezer Di Martino, Alain Elkann, Daniela Fubini, Benedetta Guetta, Sarah Kaminski, Daniel Leisawitz, Annette Leckart, Gadi Luzzatto Voghera, Yaakov Mascetti, Francesca Matalon, Giovanni Montenero, Elèna Mortara, Lisa Palmieri Billig, Shirley Piperno, Giandomenico Pozzi, Daniel Reichel, Adam Smulevich, Simone Somekh, Rossella Tercatin, Ada Treves.