OPINION My Intrepid Voyage to Jordan, for Peace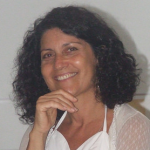 By Edna Angelica Calò Livne*
When I received the invitation from Carolyn Handschin, a manager at the UN Organization at Geneva, my first thought was to look for another participant from Israel with whom to cross the border at Hussein Bridge, close to Beit Shean, in order to reach Amman in Jordan, where the eighteenth international summit "Women United for Achieving of Peace in the Middle East and the whole World" was to be held.
After realizing that I was to be the sole Israeli representative, I started to receive the first alarming messages from the Japanese who were sponsoring the event, asking me kindly to present myself with my Italian passport and that, they would even be willing to provide me with an air ticket from Tel Aviv to Rome so that I could reach Amman from Italy.
Sometimes I enjoy listening to my two voices, the heart or the brain one, discussing, inquiring, telling hard to believe stories and alert each other while I know from the start which one of the two will "catch the wind" and prevail. This time as usual, the heart won: so, off I went – on my own – one taxi ride to the border and another one to Amman.
Having arrived at the grand hotel imposing itself from the hilltop over the city, I got carried away by emotions; women sitting on large sofas chitchatting vividly in many languages. With my hand extended I introduce myself from one to another: "My name is Angelica, I was born in Italy but live for 39 years in Galilee, Israel". For a fraction of a second I "hear some sort of ice", then a smile of surprise and curiosity appears on their faces (the ones I can see, for there are many who are totally veiled). I shake hands with women from Kuwait, Iran, Syria, Cyprus, Europe, the Mediterranean, America. There are 120 women. I hear the blood pulsing through my body in a vortex, a shake of adrenalin and endorphins mixed in high doses!
When I extend my hand to a beautiful lady dressed elegantly, she retrieves it in horror : "Israel? Oh my God!!!, My God, I can't, I can't. In my country its prohibited to talk with Israelis… it's the law…" she excuses herself petrified. She is Lebanese. With a big smile I tell her that I am her neighbor, that I live right next to the border, in a Kibbutz. She turns away and hurriedly distances herself, as if an image of a demon appeared in front of her.
The summit begins. There is talk of solidarity between women in order to combat violence and discrimination, about acknowledgment of women at work, the cancellation of many "traditions" imposed by men that still perpetuate female circumcision and honor killing. It feels as if I am living a dream, me amongst women that would never have imagined to be able to come near to, lawyers, sociologists, and university professors.
At lunch break, I sit next to the beautiful Lebanese lady, I smile at her and promise her not to tell anyone. She smiles back and tells me in Italian that her daughter is studying in Florence. The "mom" within us breaks free with force and we start talking about our children, our lives. We inquire into thousands of questions. Then we turn back to the works of summit.
Then, the moment I was afraid of arrives with force, unexpectedly and catches me off guard. The Palestinian representative from Gaza starts her speech: she begins to talk of the lack of water, of electricity, "How can all you women be so calm when Gaza is under such disastrous conditions due to the occupation?". I feel my heart's rhythm skyrocketing. I look around, as my new Cypriot friends, Japanese, Koreans all signal me to stay calm.
The Lebanese lady unexpectedly rises to comment: "This is not the manner to open up and cooperate. Don't forget that Lebanon as well was for long occupied by Syria! Only if we cooperate and exchange views we can achieve and change. We need to look for partners and we can learn something from this small country next to us", Then turning towards me she says "Here there is an Israeli woman, I did not want to come close nor talk to her but I have discovered that she is a nice person!".
All looks turn towards me. Ten or so women start shouting wildly threats against Israel. The moment of my speech arrives. I gather all my forces to stay who I am. To continue being empathic, inclusive, to maintain my Jewish conscience – and open by saying that I understand the suffering of the one that talked before me and I start telling of my theater group being humanistic, multicultural. I read aloud the written thoughts – of a day or so ago – by the Palestinian and Jordanian youth that assisted us with the staging of our Beresheet show. I start showing a short video where the youth in Hebrew and Arabic teach the adults that collaboration is possible.
Unexpectedly the volume turns off, it doesn't work. The Egyptian host advises me to stop as it is now obvious what I was intending to communicate and there is not sufficient time left for the Cypriot speaker but she herself, Hara ("Joy"), answers: "It's fine, I can shorten my speech, I beg you please continue, it's beautiful and important what we are seeing!!!"
And I go back home…with lots of new tools in my heart and also many questions and the need of not losing hope even if the suffering is still great! I saw women from Cyprus, from the north and the south, that today they are friends and collaborate. There were moments that I was alone, the only woman from Israel… with my head about to explode, with the tears that seemed they were about to pour heavily from one moment to another…but I reminded to all that also the Israeli hospitals have opened their doors to the Syrian refugees, that there are tens of organizations that operate all around the area through music, art, commerce… That for a real change, we women need to cooperate, we as courageous mothers, with our heart.
At the end of it all I feel exhausted but proud of not listening to the voice that was begging me to stand up and leave the room. And finally, I received a warm hug from my new friends, even from the woman from Lebanon…
*Edna Angelica Calò Livne is one the founders of Beresheet Lashalom Foundation. The Foundation is dedicated to the creation and perseverance of dialogue between children across diverse groups.