IT HAPPENED TOMORROW Young Journalists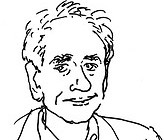 By Guido Vitale*
Twenty candidates participated in the selection process – which took place in Trieste – to become journalistic interns in the newsroom of the Union of Italian Jewish Communities. In Italy such internships are a prerequisite to becoming full-fledged professional journalists.
The interviews were held at the historic Caffè San Marco, the charming and historic intellectual meeting place which lies at the heart of this Adriatic City known as the capital of ethnic, religious, and cultural minorities.
We extend our best wishes of ongoing success to these young Italian Jews, who want to express their identity through the journalistic profession.
*Guido Vitale is the editor-in-chief of Pagine Ebraiche