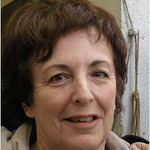 By Anna Foa*
Led by rightwing extremists from Militia and Casa Pound, the "Italian citizens" who hurled abuse at some refugees in Rome and in Treviso – in Veneto, in the North of Italy – setting their belongings on fire, aiming for their expulsion and claiming that they "do not want niggers," deny being racist. "We are acting out of fear – say the protesters – we fear the immigrants, and this is the reason we don't want them." This kind of explanation has been circulating in the mass media for a long time. What is this fear? Are we so sure that it has nothing to do with racism?
Actually, what these fearful Italian citizens fear the most is not a given person or a specific group of people who have harmed them or have threatened to do it, but they fear people with different skin tones, who come from other continents, who live in great poverty. They do fear what is different from them. It is the fear of the "Other", a fear that is not specified or justified. They fear the loss of their status and ideas. Personally, I do not feel sorry for them; because this kind of fear is an essential constituent of racism, of arrogance, of the hate of what is different from us. They are racists and, what is more, they are fearful racists.
*Anna Foa is an historian. The article was translated by Isabella Favero, student at the Scuola superiore traduttori e interpreti di Trieste.