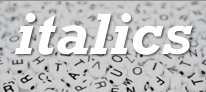 By Daniela Gross
The Jewish Brigade, which decidedly contributed to the liberation of Italy during the Second World War, comes back into the spotlight. Last Wednesday, on the Fatto Quotidiano, Furio Colombo expressed his support for a law proposal aimed at honoring with a gold medal the Jewish volunteers from the territory of the British Mandate of Palestine.
"[…] it is intended to remind everyone that young Jews, already settled in the territory of the British Mandate of Palestine, joined as volunteers military corps which didn't have a State but had and wanted to have a strong identity against those who, in Italy, in Germany, and in all of Europe, deprived them of citizenship and all rights".
The law proposal was first signed by the members of Parliament Lia Quartapelle and Emanuele Fiano. In 2000, the journalist and writer Furio Colombo pledged, as Parliament representative, to set up the "Giorno della Memoria" (Holocaust Remembrance Day).