NEWS Jewish Man Stabbed in Milan. "We Will Not Yield to Threats"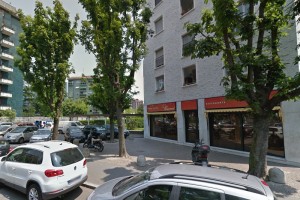 By Rossella Tercatin
The Italian Jewish Community is shaken but determined not to give in to fear after a 40-year-old Jewish man was stabbed in Milan last Thursday night. Nathan Graff, a member of the Chabad-Lubavitch community, was attacked in front of a kosher pizzeria.
"There are those who would like to scare us, to force us to change our habits and our daily life, to change what we have been for thousands of years. However, their battle is lost. We will go on, we will not yield to threats," said the president of the Union of Italian Jewish Communities Renzo Gattegna. "The police force has been guarding Jewish sites with great attention and competence for years. Their effort is extraordinary, and it has been often praised for its effectiveness. But clearly it is not enough. After what happened security measures must be beefed up".
The attack, carried out by an unidentified aggressor, left a deep impression on the community. However, the school and Jewish facilities remained opened the next day.
"Life goes on. We hope that this episode is unique. I ask Milanese Jews to remain calm, because we are doing everything to guarantee their security," commented Raffaele Besso, co-president of the Jewish Community of Milan, while his fellow co-president Milo Hasbani highlighted the solidarity and attention of the city's authorities.
Witnesses have described the aggressor as a thin white man with blond hair. Graff is currently hospitalized and his life is not in danger.
The Jewish Community of Milan has organized a rally for next Tuesday to say no to violence and fear.