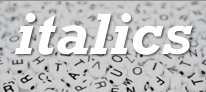 By Daniela Gross
While the wave of refugees to Europe from the Middle East doesn't seem to stop, an opposite migration is quietly taking place. As reported by The Washington Post, "Jewish immigration to Israel from Western Europe has reached an all-time high as a result of a rise in anti-Semitic attacks, a leading nonprofit group said Thursday, as France's beleaguered Jewish community grapples with whether to refrain from donning Jewish skullcaps for safety."
The data are impressive. According to the Jewish Agency 9,880 Western European Jews immigrated to Israel in 2015, the highest annual number recorded. It is an increase of more than 10 percent from the previous year and is more than double the 2013 level.
"The vast majority, close to 8,000, – reads the article – came from France, where a rise in anti-Semitic attacks has shattered the sense of security of the world's third-largest Jewish population."
"Close to 800 Jews emigrated from Britain in 2015. Italy and Belgium were next on the list. Experts say European Jews have not felt this threatened since World War II, when 6 million Jews were murdered in the Nazi Holocaust." Although sought after by thousands of refugees, Europe is regarded as highly unsafe by many of its Jewish citizens. It sounds preposterous, but mainly it is scary.