The Endless Fascination of Italian Ancient Ghettos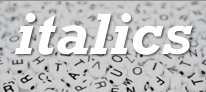 By Pagine Ebraiche staff
In the coming weeks, Venice will start featuring the many initiatives to remember the 500th anniversary of the establishment of the Ghetto in the city. Historically ghettos were the areas where Jews were forced to live by law, stripped of most civil, economic and political rights, often being physically abused and persecuted. Today many locals and tourists are fascinated by ancient Jewish neighborhoods and Venice is not the only city in Italy where the former Jewish ghetto is still home to the local Jewish community.
For instance, last week the Italian weekly L'Espresso featured an article on the Jewish quarter of Rome. The ghetto of Rome, established in 1555, was the last one to be abolished in 1870, when Rome was conquered by the kingdom of Italy.
Nowadays, the ancient Ghetto of Rome still represents the heart of local Jewish life. It is the venue of many Jewish institutions and shops.