FEATURES Venice Commemorates the Establishment of the First Ghetto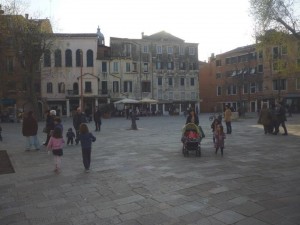 By Rossella Tercatin
2016 marks the fifth-hundredth anniversary of the establishment of the first ghetto in history, which was in Venice in 1516.
The Jewish Community of Venice, the city and the entire country are gearing up to commemorate the event with dozens of initiatives, starting this coming March.
Speaking at the plenary of the World Jewish Congress, the president of the Venice Jewish Community Paolo Gnignati explained the principles that inspired the Community in preparing the program.
"First of all, we do not want to celebrate either the Ghetto nor the segregation, giving them a positive connotation. Secondly, we consider this commemoration as a starting point. The next 500 years are equally important and all efforts to transform the area where the Ghetto used to be to a place of artistic, cultural and spiritual encounter must be undertaken," he said.
A recent issue of the Italian edition of the National Geographic also featured a section on the anniversary and on what the area of the Ghetto is today, with its history and the five ancient synagogues.
"Today the Ghetto, faithful to its' originally cosmopolitan composition, still represents the union of different nations and traditions, a place where the traditional representatives of Italian Jewry, the Community and its 480 members, live side by side with newcomers such as the ultra-Orthodox group of Chabad-Lubavitch, who arrived in the city about 25 years ago. An interesting ensemble of people of faith, proud of their religiosity and millennial culture that found themselves against their will in inaugurating the first Ghetto in history," reads the article, authored by Fabio Dalmasso.