Italics – Earthquake Relief, a Perspective from the Ground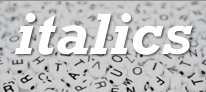 By IsraAID
Within a few short hours of the earthquake in Italy, IsraAID's emergency roster of professionals were on standby. Among the first to be recruited to the team was psychologist, Silvana Winer who was born in Rome and came to Israel at age 20. With Italian as her mother tongue and with a deep understanding of the cultural sensitivities, Winer is an asset to the IsraAID team.
At ground-zero in the village of Matrice, Winer works in close coordination with the local Red Cross and the Medical Personal of the Italian Carabinieri. Her role is to work side by side with the rescue teams as they uncover bodies and assist families to identify loved ones trapped under the ruins.
Dominico Carlucci, Nurse at The Carabinieri explains the process: "The corps arrive in severe conditions, often crushed and deformed making them hard to identify. In order to ease the pain on families, only selected images of the bodies are shown for initial identification purposes. Once a close match is found, families are then allowed to see the body and officially identify it."
IsraAID's dedicated team of professional trauma therapists assist families throughout the complete process from the identification of bodies to decisions about the burial and funeral arrangements.
Due to the conditions of the bodies it is important to minimize the exposure of family members to the dead. Winer helps by guiding families in recalling more specific details that will help with the identification. It is a gruesome task but a critical one which can at least lead to a proper burial and ultimately a sense of closure.
Amongst the chaos, Winer seeks those most traumatized and helps them 'get back to reality' by focusing on what does remain and by focusing on those loved ones that managed to survive. Winer listens and encourages self-expression, a crucial coping mechanism. Although often neglected when communities are overwhelmed by disasters, psych-social support and grief counseling are crucial in helping to promote community resiliency and in preventing Post Traumatic Stress Disorder (PTSD).
From the ruins of what was once a home, Winer shares:
"Having grown up in Italy, I'm very attuned to the long history of earthquakes in this region. It's always painful to see such destruction, beautiful villages in shambles and communities ripped apart. It all happened so quickly and I can hardly believe that I'm back in Italy, not to taste the famous flavors of Rome, but this time to assist. I'm here to help in any way that I can.
I've met incredible people here. At first they're surprised that I speak Italian and then they're delighted to hear that I came all the way from Jerusalem, a spiritual center for all faiths that so many long to visit. One woman I helped really moved me. She clearly just needed someone to listen to her; someone to and be with her during her most difficult time. We spent two days together and she was so grateful for the contact. We said goodbye with a warm hug.
Even though this is a very strong and warm community, almost everyone here got hurt. People here need this kind of support. The survivors and families of the deceased deserve all the help they can get. That's why we're here."