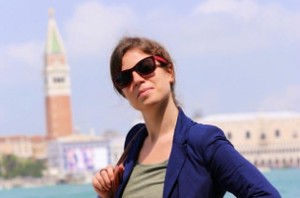 By Susanna Calimani*
Whether it is about burkinis on French beaches, a controversial campaign about fertility in Italy, the pretty extreme slits on the red carpet at the Venice film festival, or the introduction of "curvy" candidates for Miss Italia, I have the feeling it is always about the same issue: someone else judging women's body and telling their owners what to do with them. 
I am no doctor, but although it is not clear what exactly, there is something sick in all this.
*Susanna Calimani is a wandering economist, currently based in Frankfurt.