NEWS "At the New UNESCO Vote, Italy Should Keep Its Words"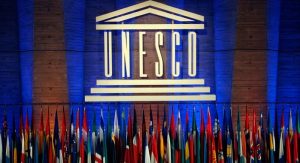 By Pagine Ebraiche staff
 
On the eve of the next meeting of the UNESCO executive board which will take place in Paris on May 1, the President of the Union of Italian Jewish Communities Noemi Di Segni sent an open letter to Italian Prime Minister Paolo Gentiloni, Foreign Minister Angelino Alfano and High Representative of the European Union for Foreign Affairs and Security Policy Federica Mogherini. Ms. Segni is asking Italy and the European Union to oppose the anti-Israel resolutions that will be discussed there.
 
"In the next few weeks, UNESCO will once again be called on to express itself on a new resolution that not only denies the Jewish roots of Jerusalem: Israel, the sole democracy in the Middle East is also being asked to give up control and sovereignty on its legitimate capital city. The demand has been presented by a number of Arab countries on behalf of the Palestinian National Authority. A paradoxical request that adds up to the aberrant disavowal of the history of Jerusalem," Di Segni wrote.
 
"The hope of Italian Jews is that on this new insidious occasion, Italy will act with conscience, according to an historic imperative and with awareness of the real difficulties and geopolitical challenges. The hope is that it will keep the promise formulated last October and this time will not just limit itself to an automatic vote of abstention," she added.
 
Di Segni mentioned the anniversary of the Treaty of Rome as an occasion for the European Union to watch over international organizations to reaffirm the values that are at its core.