NEWS After Condemnation of UNESCO Vote, Renzi, Di Segni in 'Positive' Phonecall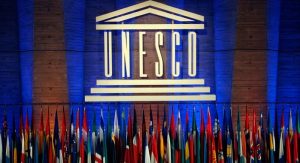 By Ansa Staff
Premier Matteo Renzi had a "very positive and constructive" phonecall with the head of the union of Italian Jewish communities (UCEI) Noemi Di Segni Friday after condemning a UNESCO vote on a Jerusalem holy site that made no mention of its Jewish name, the Temple Mount, UCEI said.
Renzi said earlier Friday the recent UNESCO resolution calling on Israel to stop excavating near holy sites in East Jerusalem was "unreal".
"It's incomprehensible, unacceptable and wrong," Renzi told private RTL 102.5 FM radio in an interview earlier in the day.
"Yesterday I expressly asked our people to immediately cease maintaining these positions. We can't continue with these motions designed to attack Israel. If European unity should come undone over this, so be it," the Italian premier said, earning the gratitude of Israel.
"We thank and congratulate the Italian government for this important statement," said Israeli foreign ministry spokesman Emmanuel Nahshon. The text of the October 13 resolution "deplores the failure of Israel, the Occupying Power, to cease the persistent excavations and works in East Jerusalem particularly in and around the Old City" and "strongly condemns the Israeli escalating aggressions and illegal measures… against the freedom of worship and Muslims' access to their Holy Site Al-Aqsa Mosque/Al-Haram Al Sharif".
The latter is known to Jews as the Temple Mount, and the fact that this was not included in the resolution sparked an outcry from Israeli politicians as well as rabbis in Italy.
The resolution was backed by 24 countries including China and Russia. Estonia, Germany, Lithuania, the Netherlands, the US and the UK voted against it while 26 abstained, including Italy.
At the end of an EU summit later on Friday, Renzi said Italy's abstention was based on "a position taken years ago (but this) doesn't mean the time hasn't come to change it". "We certainly realized this too late. It would have been better to realize it sooner," he said, adding that the status of Jerusalem is "undeniable" and comparing the Middle Eastern city to "a treasure chest". Rome Chief Rabbi Riccardo Di Segni praised Renzi for speaking out on "the risks inherent in dogmatic religious visions, political commingling, and the moral principle that history and values are not for sale – in this case, not just Jewish but also Christian ones".