NEWS Italian Football Association Opposed FIFA Vote on Israeli Teams in the West Bank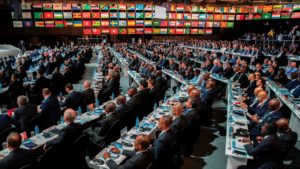 By Daniel Reichel
 
The Congress of the Federation of International Football Associations (FIFA) accepted the proposal of the governing body of the international soccer council to refuse to hold a vote on a Palestinian proposal questioning the status of Israeli teams in the West Bank.
 
"The vote passed Thursday with the approval of 73% of the FIFA members. It comes after that the FIFA council decided on Tuesday that it would be 'premature' to make a decision on the status of Israeli teams that play in the West Bank.
 
FIFA President Gianni Infantino says that the FIFA Council will make a decision on the issue by March 2018.
 
Among the countries that most advocated to Infantino the impossibility of dealing with issues that have nothing to do with football, the Italian Football Federation (FIGC). After the personal initiative of President Carlo Tavecchio, according to FIGC staff, Italy would have maintained a firm and non-negotiable position on this point. 
 
The President of the Union of Italian Jewish Communities, Noemi Di Segni, sent Tavecchio and the President of the Italian Olympic Committee, Giovanni Malagò, a letter signed by the President of Maccabi Italia, Vittorio Pavoncello. It was addressed to the representatives gathered in Bahrain.
 
"Allowing FIFA to become a battlefield for one of the most complex political issues in the world, would lead the organization to play a role far different from what it is meant to do," explained the letter.