NEWS Andrea Bartali, Son of Cycling Legend and Righteous Among the Nations Honorary Gino Bartali, Passed Away at Age 75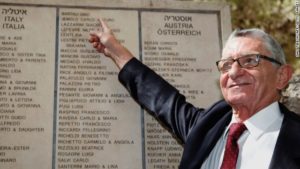 By Adam Smulevich
Andrea Bartali, son of the legendary Florentine cyclist, Gino Bartali who was a  "Righteous Among the Nations" for the assistance he gave to Jews persecuted by Nazi-fascism, died at the age of 75.
 
Andrea spent his last years sharing his father's story with new generations through multiple initiatives. His passing leaves a great void.
 
He was a very good friend of Pagine Ebraiche.
In 2010, Pagine Ebraiche, after a first encounter with Andrea and his mother Adriana, together with Sara Funaro, a psychologist and a current member of the city council of the City of Florence, launched an appeal to collect testimonies for the attribution of the title of Righteous to Gino Bartali.
Gino was honored as a Righteous by Yad Vashem in 2013.
 
Andrea also wrote a book, published in 2012: "Gino Bartali, My Dad."
 
To his daughters Gioia and Stella and to all his family we extend our most heartfelt condolences from the editorial staff of Pagine Ebraiche.
May the memory of Andrea Bartali always be blessed.