SPORTS At the Giro d'Italia, a Tribute to Gino Bartali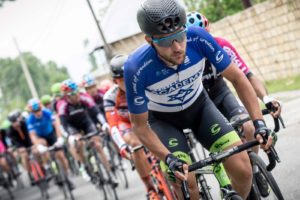 By Pagine Ebraiche Staff
On May 17, the Giro d'Italia, the Italian major cycling event will depart from Ponte a Ema, the hometown and birthplace of one of the greatest cyclists of twentieth century: Gino Bartali (1914-2000).
The Italian race will pay a special homage to the legendary champion, who saved hundreds of Jews during the Holocaust. Also the Israel Cycling Academy, Israeli's first professional team, will attend the ceremony to pay a tribute to him.
The day before, in collaboration with our newspaper Pagine Ebraiche, the team will embark on a special ride, covering the exact same route that Gino Bartali did while smuggling fake documents inside his bike frame to help persecuted Jews: from Florence to Assisi, a total of almost 190 kilometres.
The initiative will be presented to the city this afternoon at Palazzo Vecchio, the town hall of Florence. Attending will be the mayor and the city council along with many Jewish representatives. The team will be represented by journalist Adam Smulevich.
"We are going to use this bicycle race to celebrate Bartali's life and remind ourselves of the wonderful values that this great man believed in," highlighted team manager Ran Margaliot before leaving Israel for Italy.