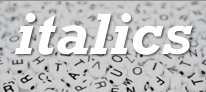 Jews have been living in Italy since at least the first century C.E., and over the centuries, Italian Jews have created many traditional pasta dishes. Tagliolini colla Crosta is a favorite among Italian Jews, and you can find many variations in different towns throughout Italy. Because an al dente pasta dish is impossible to make on the Sabbath, in this delicious case Italian Jews boiled their pasta ahead and baked it with a good Bolognese sauce.
Tagliolini colla Crosta is particularly popular on Purim, when a section of the Torah portion of Beshalach is read that includes the story of God drowning the Egyptian Pharaoh and his army in the Red Sea.
Many years ago, Edda Servi Machlin, the author of The Classic Cuisine of the Italian Jews, served me this dish at her home and I have been intrigued by it ever since. She calls it ruota di faraone, "Pharaoh's wheel," and grew up eating it in Pitigliano, a mostly Jewish hilltop town in southern Tuscany. When Edda served it to me, she baked it in a ceramic mixing bowl and, with ceremony, flipped it onto a plate at the table for all of us to see. It is quite an eye catcher for Purim, the Sabbath, or a special dinner at any time of year.