Italics – Italian-Sephardic Dish Pharaoh's Wheel Is Delish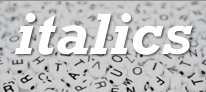 By Debby Segura*
I read "The Classic Cuisine of the Italian Jews" by Edda Servi Machlin cover to cover, something I've done perhaps twice in my entire life. I just couldn't put it down. Machlin tells the story of her community of Livorno Jews. Livorno Jews were originally brought from Jerusalem to Italy by the Romans as slaves, just as depicted on the Arch of Titus in Rome. They were not Sephardic Jews, as they never passed through Spain. Although they lived in Europe, they were not Ashkenazi Jews either. They were Romaniote Jews. They were Jews brought to Italy and Greece by the Romans. I was transfixed.
Their foods were not purely Sephardic, certainly not Ashkenazic, but not your basic Northern Italian either. Their recipes were uniquely Livorno and uniquely Jewish. And that really would have been enough (or as we say "Dayenu!"). But these foods intimately linked Livorno Jews to our Jewish calendar and holidays in a wonderful way — with creativity, with flavor and with a zest for living.
This week, the Torah portion is Parashat Beshalach. As the waters part, the Jews cross the Sea of Reeds closely pursued by Pharaoh's charioteers. In one of the great close calls of all time, the Almighty causes the wheels to fall off the chariots, enabling the Jews' escape!
So here we are in late January reading Beshalach, which leads directly up to Passover and its miracles and wonders. And it occurs to me that just as the seder of Passover is designed to involve children in the wonders of the Exodus, so is a curiosity like the Pharaoh's Wheel. It is what I call a dinner table teaching moment, and the best educational aid I know is great food!
An Italian-Sephardic dish, Pharoah's Wheel is a big wheel of pasta baked in a rich, salami-studded meat sauce with pasta "spokes" and big salami "hubcaps" (prized by lots of kids). Over the years, I've adapted the original recipe to my family's taste. I leave out the raisins and nuts, I double the salami and I buy pasta instead of making it from scratch. But I like to think that the children at my Shabbat table look at that once-a-year treat, that huge, delicious Pharaoh's Wheel, with the very same sense of joy and freedom that Beshalach brought to Romaniot Livorno!
PHARAOH'S WHEEL
1 pound dried spaghetti or linguini
2 cups meat sauce (recipe below)
1 cup diced dried salami, plus slices and sticks
Olive oil or nonstick cooking spray
Prepare the meat sauce.
Preheat the oven to 350 F.
Cook the pasta according to directions on the package (gluten-free pasta is fine) and drain well.
Generously grease a shallow, round baking pan or pie plate with olive oil or nonstick cooking spray.
Place a round slice of salami at the center of the prepared pan, and put additional slices or shapes of salami in whatever design you like, to create the look of a wheel.
Add the diced cubes of salami and the meat sauce to the cooked pasta. Gently spread the pasta-sauce mixture on top of the salami shapes in the pan. Pat the top of the wheel until the pasta is flat. (If using a glass pan, look up through the bottom of the pan to make sure the placement of the pasta didn't disturb your design!) Bake for 1-1 1/2 hours or until a nice crust forms on all sides. Invert your Pharaoh's Wheel over a serving dish and serve hot. This dish can be frozen and reheated.
Makes 6-8 servings.
MEAT SAUCE
(Sugo di Carne)
1/4 cup olive oil
1 yellow onion, peeled and chopped
1 carrot, peeled and chopped
1 stalk celery, peeled and chopped
1 tablespoon flat leaf parsley, chopped
1 teaspoon dried oregano
1 clove garlic, minced (optional)
1 pound ground meat (beef or turkey thigh)
6 ounces tomato paste
2 cups water, chicken or beef stock
Kosher salt, to taste
Black pepper, to taste
In a large heavy saucepan, heat the olive oil. Add the chopped onion, carrot, celery, parsley and oregano and sauté gently for about 5 minutes.
Add the garlic and ground meat and sauté until finely crumbled and no longer pink. Add the tomato paste and stir well to combine.
Slowly add the water or stock and cook, covered, over low heat for about 45 minutes.
Let the sauce cool, and adjust seasoning with kosher salt and freshly ground black pepper. The sauce should be thick. If it seems watery, simmer it for a couple of minutes more to evaporate excess liquid. This sauce may be frozen.
Makes 3 cups.

*The article was published in The Jewish Journal on January 16, 2019.