ITALICS Israeli Schoolkids Perform Lost Music Written by Jews During Holocaust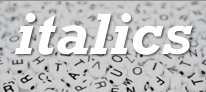 By Ariel David*
It's another long day of rehearsals in the music conservatory of this small desert town in southern Israel, and Francesco Lotoro is doing what all great conductors do: screaming at his orchestra.
"No, no, no! I cannot listen the flutes. You must play più forte, stronger," he exclaims in a frustrated pidgin of English and Italian.
The chastised musicians – teenagers dressed in jeans, sneakers and T-shirts – mumble an apology and listen intently to the maestro's guidance. Then, instruments are raised and the ensemble takes it from the top as it tries to convey the desperate passion and dramatic tension of a tango written in the Nazi death camp of Auschwitz-Birkenau.
That last bit may sound incongruous, but "Der Tango fun Oshwientschim" (aka Oshvientshim) – as the anonymous Yiddish song is titled – is part of the core repertoire of this orchestra, made up of 20 children aged 10 to 17 from across southern Israel and dedicated to playing music composed during the Holocaust.
The orchestra leans on the efforts of Lotoro, a Jewish-Italian pianist and musicologist who has made it his life's mission to find, preserve and popularize music that was composed by Jews and other prisoners during World War II – from entire operas written on toilet paper in Nazi camps to love songs created by POWs from all sides of the conflict.
"This music should be played, performed and promoted here in Israel, because the main part of this music belongs to the Jewish people," says Lotoro. "The idea is that this music should become normal, not exceptional. It can be like Beethoven, Chopin, traditional or religious music that we use and perform every day."
The youth orchestra was jointly established by the Jewish National Fund (known in Hebrew as Keren Kayemeth LeIsrael) and JNF UK. It will debut on April 15 at the "Notes of Hope" concert in Jerusalem's International Convention Center, where the budding talents will be joined by professionals from the Ashdod Symphony Orchestra, as well as professional singers. Organizers hope that the concert, if successful, will lead to tours in Europe and the United States.
A joyful repertoire
Despite the desperate living conditions in the ghettos and camps, musicians and composers continued to create music throughout World War II to retain their humanity and keep hope alive, Lotoro explains.
Take, for example, imprisoned Czech composer Rudolf Karel, who wrote down a nonet (composition for nine instruments) and a five-act opera on toilet paper using medical charcoal, which he received because he was suffering from dysentery. His works were smuggled out by a friendly guard, but Karel ultimately succumbed to exposure and dysentery in Theresienstadt concentration camp just two months before the end of the war in Europe.
"The paradox is that we have more music created in Birkenau, where there was extermination by gas, than in Auschwitz I, where there were also Poles, Soviets and it was a different kind of captivity," Lotoro told Haaretz during a break in rehearsals last week. "Where there is more danger of death, you create more music," he says.
Reflecting the composers' strength and will to live, a large part of the orchestra's repertoire is made up of upbeat, lighthearted pieces such as cabaret songs, parodies that try to find humor in the camps' conditions, inspirational hymns to freedom, or nostalgic but optimistic paeans to distant homes and loved ones.
"I expected the music to be much sadder, but maybe for them it was a source of light, a way to escape all the horror they were going through," says Chen Wolff, a 15-year-old flutist from Yeruham.
"My favorite is the 'Theresienstadter-Lied' ['Song of Theresienstadt']," chimes in Sasha Yatsyuk, a 12-year-old violinist from the northwestern Negev. "It's a very beautiful and bouncy melody. It's amazing that in such a horrible, dark and lonely place, they managed to write such joyful songs," she notes.
The orchestra will play pieces like "Tatata," a cabaret song written in Westerbork – a transit camp in the Netherlands – by German composer Willy Rosen, who was later gassed at Auschwitz.
Also on the program is a children's song by Ilse Weber, a Jewish-Czech composer and poet who worked as a nurse in Theresienstadt – a camp to which the Germans deported many Jewish artists and intellectuals. Her song parodies the many illnesses that afflicted the camp's prisoners.
Weber, who was also killed at Auschwitz, didn't leave any written record of her piece. Lotoro reconstructed the song with the help of Aviva Bar-On, a Holocaust survivor who as a child was one of Weber's patients in Theresienstadt. She will join the orchestra in Jerusalem to sing the piece for its live premiere.
Lotoro finds most of the lost songs by obtaining sheet music or recordings from archives, or through Holocausts survivors and their families. But it is not unusual for some works to reach us only thanks to the memories of those who listened to them in the camps, he says.
For example, it was only through the testimony of a survivor from the women's camp at Auschwitz that he reconstructed "Lagerue," a piece written by Italian singer Frida Misul and sung by the camp's female prisoners. The song, whose title is an Italianized version of lagerruhe – the curfew that was imposed on prisoners – is an upbeat and defiant melody in which the deportees vow vengeance on their cruel guards.
Lotoro, who hails from the southern Italian town of Barletta, has salvaged more than 8,000 works over the last three decades. When the 53-year-old is not racing around the world scavenging for yellowed sheet music or lost recordings, he works on creating the Institute of Concentrationary Music Literature – a research center and archive in his hometown – and organizing concerts with professional orchestras across the globe. Over the last year and a half he has traveled to Israel every month, spending a week each time rehearsing with the children for the JNF concert.
"In the beginning, they were a bit frozen, scared by the big conductor from Italy, but now they have melted," he says. "They play this music like professionals, they participate enthusiastically in the rehearsals and they have their own ideas on how to play – they are taking possession of this music. And this is what I always wanted, because this music belongs to us. It doesn't belong just in a museum, it belongs on the stage."
The project grew out of the many social and educational projects the JNF runs in Israel's underdeveloped southern regions, says JNF Chairman Daniel Atar. In this case, it was a way to give southern children opportunities for musical education and exposure to top musicians that are usually only granted to youths from Israel's wealthier central areas, he says.
From the Gobi to the Negev
"It's a huge honor for us to play these very significant works in front of so many people, and playing on such an important stage is an opportunity that doesn't come every day – especially at our age," says Hila Benishy, a 14-year-old flutist from Yeruham.
"Bringing life to this music in the capital of Israel and doing it with young people from the south is a symbol of recreating Jewish life," says JNF UK Chairman Samuel Hayek. "It sends the message that the Jewish people, despite all their problems and tragedies, continue to live and to thrive."
Like Lotoro's research, the Jerusalem concert does not focus solely on works created by Jews. The orchestra will play "But Facunge" – a song written by Roma prisoners in the Gypsy camp at Auschwitz, which plaintively asks future generations to "remember us, who were in Auschwitz."
During last week's rehearsal in Yeruham – which serves as the headquarters for the project – the orchestra was also preparing "Moon Over the Gobi," a love song by Col. Edmund Lilly, an American POW held by the Japanese in the vast Chinese desert. Suddenly, a city-wide power outage left the musicians in near darkness in the auditorium, but the ensemble still continued to rehearse. As an emergency exit was opened to let in some light, a sandstorm blew hot air, dust and dry leaves from the Negev desert into the room – and Lotoro seized a teachable moment.
"This piece was written in the Gobi Desert, it's like the Negev," he told the orchestra. "It was written in a very difficult place, a very cruel Japanese camp. But this American prisoner still saw the beauty of the place and he created this beautiful love song. So you have to recreate that atmosphere; you have to play it dolce, sweetly."
*This article was published in Haaretz on March 12, 2018.