NEWS Economist Raffaella Sadun joins task-force against coronavirus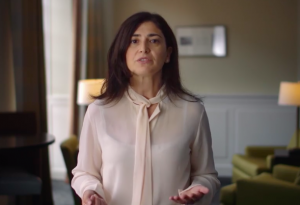 By Pagine Ebraiche staff
Economist Raffaella Sadun, a member of a Roman Jewish family with some roots in Leghorn, a professor at the Harvard Business School, has been invited to join the coronavirus committee created under the leadership of manager Vittorio Colao in order to support the Italian government in dealing with the emergency.
In recent weeks, Sadun authored a piece in the Harvard Business Review titled "On Covid-19 the world can learn from Italy's mistakes" where she raised some critical issues emerged during the first phase of the emergency.
Her research focuses on the economics of productivity, management and organizational change, including in sectors such as healthcare and education.
Sadun's father was a department head at the Rome's Jewish Hospital.