NEWS Italian Jewish institutions at work to reopen synagogues under government guidelines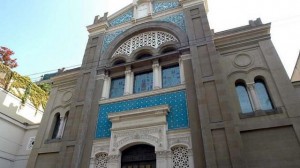 By Pagine Ebraiche staff
Italian Jewish leaders are working close to the country's authority to create the appropriate protocols to reopen synagogues in the coming days.
The Italian government is collaborating with religious institutions so that places of worship can resume activities on May 18.
The President of the Union of Italian Jewish Communities Noemi Di Segni, together with the Chief Rabbi of Rome Riccardo Di Segni participated in a meeting organized by the official at the Ministry of Interior in charge of religious affairs Michele Di Bari with the scientific committee and the head of the National Institute of Health Silvio Brusaferro.